Trump Says Military Intervention In Venezuela Is An "Option"
On Sunday, President Donald Trump said in an interview that he was considering U.S. military intervention as an "option" to deal with Venezuela, which is mired in political turmoil.
"Well, I don't want to say that," Trump told Margaret Brennan on CBS's Face the Nation after she asked about using military intervention as a strategy in the Latin American nation. "But it's certainly something that's on the — it's an option," he added.
Trump also revealed that Venezuela's President Nicolas Maduro requested to meet him "a number of months ago," although Trump rejected the proposal.
"I decided at the time, 'no' because so many really horrible things have been happening in Venezuela when you look at that country," said Trump.
Subscribe!
A week of political news in your in-box.
We find the news you need to know, so you don't have to.
"That was the wealthiest country of all in that part of the world which is a very important part of the world. And now you look at the poverty and you look at the anguish and you look at the crime and you look at all of the things happening," he added.
"So, I think the process is playing out — very, very big tremendous protests."
Venezuela's Nicolás Maduro "has requested a meeting and I've turned it down, because we're very far along in the process," @realDonaldTrump told @margbrennan https://t.co/dgvclIzh3D pic.twitter.com/qk9WsKDlLX

— Face The Nation (@FaceTheNation) February 3, 2019
SLIDESHOW: DONALD TRUMP'S 30 CRAZIEST TWEETS
Juan Gaido, the president of Venezuelan's National Assembly and a member of the opposition party, declared himself interim president last month. Several countries, including the U.S., recognized Guaido and not Maduro as the country's acting leader. Supporters of both leaders have clashed in violent protests in Caracas in recent weeks. Maduro replaced the late socialist Hugo Chavez as Venezuela's leader in April 2013.
American officials declared Maduro's election victory illegitimate, and he retaliated by demanding U.S. diplomats in Venezuela leave within 72 hours. Last week, U.S. National Security Adviser John Bolton caused alarm after he was revealed to have written "5,000 troops to Colombia" on his notepad during a press conference. Bolton and other Trump administration officials allegedly tried to hide this note from reporters. Colombia shares a long border with Venezuela.
Venezuela's foreign ministry also recently revealed it is willing to negotiate a "U.S. interests office" in the country, similar to one put in place in Cuba for decades.
Rep. Debbie Wasserman Schultz (D-Fla.), the former Democratic National Committee chairwoman, blasted Trump in an interview on CNN Monday morning for his hypocrisy in criticizing Venezuela's leadership for its authoritarian tactics while acting like a dictator himself. Trump has repeatedly insisted on funding a border wall as a solution to illegal immigration, which he falsely calls a "national emergency." This caused the federal government to shut down for 35 days.
Democratic Rep. Debbie Wasserman Schultz on Trump not ruling out declaring a national emergency: "The President on the one hand has been declaring his opposition to the actions of a dictator in Venezuela at the same time that he is suggesting that he would act like one here" pic.twitter.com/gRFdcXvj1M

— CNN Newsroom (@CNNnewsroom) February 4, 2019
Read more about:
Leave a comment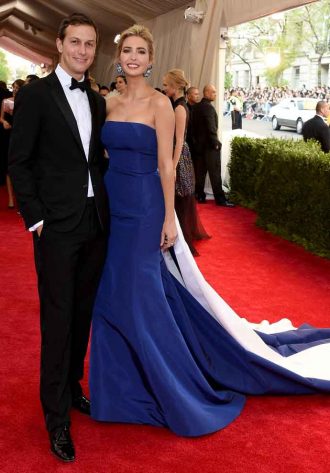 Click here for the 10 Most Powerful Political Couples Slideshow
Listen to the uInterview Podcast!
Get the most-revealing celebrity conversations with the uInterview podcast!