Mick Mulvaney Says Trump Wants To Shut Down Government Again In Three Weeks [VIDEO]
The longest government shutdown in American history may have ended on Friday after 35 days, but President Donald Trump is prepared to close the government again.
On Sunday, acting White House Chief of Staff Mick Mulvaney said in an interview that Trump would be willing to partially shutter the government again on Feb. 15, when the new batch of federal funding expires in order to make yet another attempt at securing $5.7 billion in funds for the U.S.-Mexico border wall.
"Yeah, I think he actually is," Mulvaney told CBS's Face the Nation after being asked about the president's willingness to close the government a second time. "He doesn't want to shut the government down, let's make that very clear. He doesn't want to declare a national emergency."
"At the end of the day, the president's commitment is to defend the nation and he will do it with or without Congress," Mulvaney added.
Subscribe!
Stay informed on the latest political news.
SLIDESHOW: DONALD TRUMP'S 30 CRAZIEST TWEETS
"BUILD A WALL & CRIME WILL FALL!" Trump tweeted earlier this month, announcing it as his new slogan for his strict stance on border security and illegal immigration. Democrats had refused to support any deal to re-open the government that included wall funding, and will likely reject this type of plan again should another shutdown occur. Around 800,000 federal workers were furloughed or left without pay during the 35-day period, and national parks around the country were trashed. The nonpartisan Congressional Budget Office also said the shutdown cost the U.S. economy $11 billion, $3 billion of which will likely never be recovered.
Sen. Mitch McConnell (R-Ky.), the Senate majority leader, repeatedly refused to re-open the government despite many proposals passed by the Democratic-controlled House of Representatives.
Rep. Kevin McCarthy (R-Calif.), the House minority leader, said Trump is "the only one who has been reasonable" during talks concerning the shutdown and border security.
Rep. Hakeem Jeffries (D-N.Y.) stated he and his fellow lawmakers are seeking "evidence-based" legislation.
"Shutdowns are not legitimate negotiating tactics when there's a public policy disagreement between two branches of government," said Jeffries.
In a tweet on Sunday, Trump claimed "at least" 25.7 million undocumented immigrants are living in the U.S. illegally. Mulvaney admitted he was unaware where the president got this figure.
"I'm not exactly sure where the president got that number this morning," said Mulvaney.
We are not even into February and the cost of illegal immigration so far this year is $18,959,495,168. Cost Friday was $603,331,392. There are at least 25,772,342 illegal aliens, not the 11,000,000 that have been reported for years, in our Country. So ridiculous! DHS

— Donald J. Trump (@realDonaldTrump) January 27, 2019

The nonpartisan Pew Research Center reported that 10.7 million illegal immigrants were living in the country in 2016 — the lowest in a decade.
Read more about: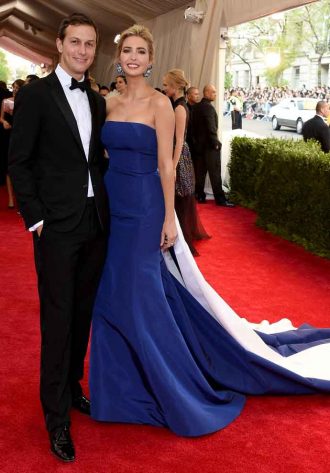 Click here for the 10 Most Powerful Political Couples Slideshow
Listen to the uInterview Podcast!
Get the most-revealing celebrity conversations with the uInterview podcast!