Mick Mulvaney Called Trump A "Terrible Human Being" In 2016 After 'Access Hollywood' Tape Was Released [VIDEO]
Mick Mulvaney, President Donald Trump's designee for acting White House chief of staff, called Trump a "terrible human being" in 2016 after the infamous Access Hollywood tape of the former Apprentice host boasting about sexually assaulting women was released.
The New York Times also reported that Mulvaney, the former budget director, said Trump had made "disgusting and indefensible" remarks about women in the recording, which was leaked in October 2016 just weeks before the presidential election.
"My guess is that he has probably said even worse," Mulvaney also said of Trump.
Despite this, a spokeswoman for Mulvaney at the Office of Management and Budget reportedly described Trump's offensive comments from the tape as "old news" and added that the then-Republican nominee for president had made them before Mulvaney met him.
Subscribe!
A week of political news in your in-box.
We find the news you need to know, so you don't have to.
According to the Times, Mulvaney and Trump have a good relationship and even like to golf together.
"Do I like Donald Trump? No," Mulvaney reportedly said of Trump during his campaign in 2016. He also said he did not view Trump as a good role model for his children, although he added he was still better than his opponent Hillary Clinton.
SLIDESHOW: DONALD TRUMP'S 30 CRAZIEST TWEETS
"We have perhaps two of the most flawed human beings running for president in the history of the country," Mulvaney said at the time. "So I have to step back and look and say, 'O.K., what do you all, the majority of the folks who vote for me, want me to do?' In order to accomplish that, I have to support Donald Trump, and he has to win."
Mulvaney is one of many Trump appointees to have criticized him before he became president. Former United Nations Ambassador Nikki Haley and former Secretary of State Rex Tillerson are among the other ex-White House officials who spoke out against Trump in 2016.
Mulvaney also didn't hold back when going after Clinton in 2016, calling the former first lady and secretary of state "just as 'deplorable' as she makes Trump out to be."
"She has peddled influence to make herself rich," Mulvaney said of the then-Democratic nominee for president. "That sort of behavior alone used to disqualify people from office — much more so than vulgar language and vile attitudes toward women. But she has gone beyond that: She's lied to Congress and to the American public. She has broken the law."
Read more about:
Leave a comment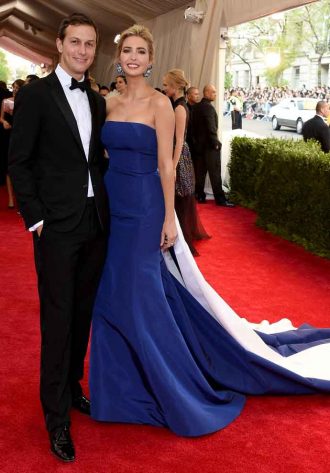 Click here for the 10 Most Powerful Political Couples Slideshow
Listen to the uInterview Podcast!
Get the most-revealing celebrity conversations with the uInterview podcast!