Donald Trump Agrees To Re-Open Federal Government Without Funding His Border Wall [VIDEO]
On Friday, President Donald Trump announced that he had reached a deal with Congressional leaders to halt the government shutdown. After weeks of trying to find a common ground between Congress and the White House, they have decided on a temporary agreement. The 800,000 federal workers who have now gone two pay periods without checks, will be able to work again. At least, for the time being. The agreement funds the government for the next three weeks while legislators try to find a solution to Trump's border wall demands.
The agreement came after polls showed that the President was shouldering the majority of the blame for the government shutdown.
SLIDESHOW: DONALD TRUMP'S 30 CRAZIEST TWEETS
Once the measure is passed, lawmakers will have three weeks to create a budget that includes Trump's wall plan. If they don't, Trump claims the that he will shut down the government again or declare a national emergency. "As everyone knows I have a very powerful alternative but I'm not going to use it at this time," Trump said Friday morning.
Subscribe!
A week of political news in your in-box.
We find the news you need to know, so you don't have to.
Many believe this "powerful alternative" is to call a state of emergency which would provide $7 billion for the funding of the wall.
— Donald J. Trump (@realDonaldTrump) January 25, 2019
Read more about:
Leave a comment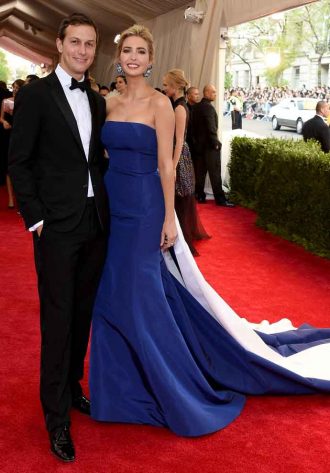 Click here for the 10 Most Powerful Political Couples Slideshow
Listen to the uInterview Podcast!
Get the most-revealing celebrity conversations with the uInterview podcast!