John Bolton's Note On Yellowpad To Send "5,000 Troops" To Colombia Causes Alarm
Colombia's foreign minister said late Monday that is government is confused as to why U.S. National Security Adviser John Bolton wrote "5,000 troops to Colombia" on his notepad during a press conference regarding Venezuelan sanctions.
The image was picked up by numerous news organizations.
The Latin American nation's Foreign Minister Carlos Holmes stated Colombia doesn't understand the "importance and reason" for Bolton's note on a seemingly military tactic.
Homes also said Colombia would continue ensuring that democratic order returns to Venezuela and that new elections in its neighboring country are held.
Subscribe!
A week of political news in your in-box.
We find the news you need to know, so you don't have to.
So this notepad that National Security Advisor John Bolton was holding today at the White House briefing on Venezuela says:

"Afghanistan -> Welcome the Talks. 5,000 troops to Colombia."

If confirmed this would be a pretty terrible OPSEC breach.https://t.co/KS0Issfvps pic.twitter.com/IOrSprG567

— Rao Komar (@RaoKomar747) January 28, 2019
Venezuela has been locked in political turmoil for several months, as young congressional leader Juan Gaido has declared himself interim president as a member of the opposition party's standoff with President Nicolas Maduro. 
SLIDESHOW: DONALD TRUMP'S 30 CRAZIEST TWEETS
Bolton's note about Colombia may have alluded to the situation in Venezuela. He and other top officials were announcing the placing of economic sanctions on a state-owned Venezuelan oil company.
The U.S. has long depended on oil from Venezuela, dating back to the days when late president Hugo Chavez was in power and George W. Bush was president.
The White House stated in an email responding to a question about the significance of Bolton's note that "as the President has said, all options are on the table."
Bolton's notepad also included a note that read, "Afghanistan -> Welcome the talks." President Donald Trump's economic adviser Larry Kudlow reportedly tried to stop reporters from seeing Bolton's notes during the news conference.
Colombia and Venezuela share a 1,370-mile border.
Bolton, the former ambassador to the United Nations under Bush, is known for being hawkish on foreign policy matters. He joined the Trump administration in April 2018.
Read more about:
Leave a comment
You must be logged in to post a comment.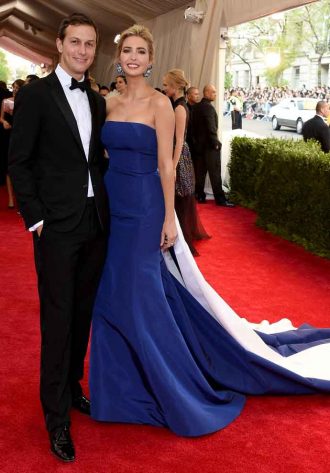 Click here for the 10 Most Powerful Political Couples Slideshow
Listen to the uInterview Podcast!
Get the most-revealing celebrity conversations with the uInterview podcast!