Trump Administration Presents Military Plan To Send 120,000 Troops To Iran, Draws Iraq War Comparisons
Acting Defense Secretary Patrick Shanahan last Thursday presented a military plan that includes sending up to 120,000 troops to the Middle East as a strategy for a potential attack from Iran against American forces.
President Donald Trump's administration is also reportedly considering this course of action in order to curb Iran's nuclear production. The Pentagon has sent aircraft carriers and naval firepower to the Middle East as well.
The plan, which was pushed by hawkish officials like National Security Adviser John Bolton, is already drawing concerns for its resemblance to the United States' military intervention in Iraq under George W. Bush that led to a long conflict in the region. Some politicians have pushed for a diplomatic plan to deal with Iran.
As ambassador to the United Nations under Bush, Bolton tried to confront Iran's government but the Bush administration ignored his efforts.
Subscribe!
Stay informed on the latest political news.
Trump told reporters on Monday about the White House's strategy regarding Iran: "We'll see what happens with Iran. If they do anything, it would be a very bad mistake."
SLIDESHOW: TOP DEMOCRATS RUNNING FOR PRESIDENT IN 2020
Secretary of State Mike Pompeo recently met with European officials to discuss a plan for Iran, and the latter said they fear tensions between the U.S. and Iran could escalate if an overly aggressive plan is launched.
Barack Obama began pulling American troops out of Iraq in 2011. In December, Trump said he would start withdrawing forces in Syria. Some officials and lawmakers have voiced concern that this action has emboldened authority figures in Tehran. Over the weekend, multiple oil tankers near the United Arab Emirates were sabotaged. Additionally, Iranian hackers have reportedly been viewed as a growing threat, thus U.S. intelligence officials have stressed for the need to prepare for a possible cyberattack.
"The president has been clear, the United States does not seek military conflict with Iran, and he is open to talks with Iranian leadership," Garrett Marquis, a National Security Council spokesman, told The New York Times Monday in an email. "However, Iran's default option for 40 years has been violence, and we are ready to defend U.S. personnel and interests in the region."
Read more about: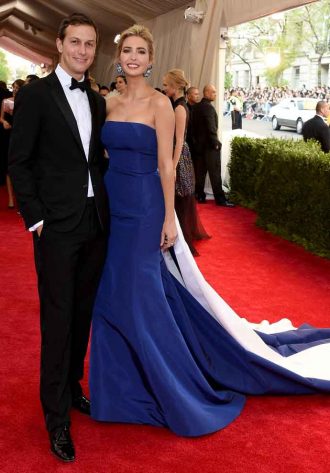 Click here for the 10 Most Powerful Political Couples Slideshow
Listen to the uInterview Podcast!
Get the most-revealing celebrity conversations with the uInterview podcast!