Misleading Trump 2020 Campaign Ad Attacks Obama For Failing To Stop Russian Hacking In 2016 Election
President Donald Trump's 2020 re-election campaign aired a new ad this week criticizing Barack Obama for failing to stop Russian meddling in the 2016 election, saying he "just watched it happen."
However, the commercial is misleading because it uses a clip of Obama's main cyber advisor. The two-minute video features former White House cyber coordinator Michael Daniel informing the Senate Intelligence Committee that the administration's plan to combat Russian hacking was "put on the back burner." This follows a Yahoo News article that cited former national security adviser Susan Rice as telling Daniel, "don't get ahead of us."
The commercial appears to imply Daniel was referring to general response methods to election interference.
In a hearing in June 2018, Daniel reportedly told Sen. Jim Risch (D-Idaho) that the National Security Council's cyber team merely "shifted our focus" to make "protecting the electoral infrastructure" and acquiring "visibility" into Russia's actions their priority.
Subscribe!
A week of political news in your in-box.
We find the news you need to know, so you don't have to.
An incredible Trump 2020 Ad – Retweet to all 🙂 https://t.co/ULBOOitmBB

— Greedy (@Greedy_Intel) May 2, 2019
SLIDESHOW: TOP DEMOCRATS RUNNING FOR PRESIDENT IN 2020
JW President @TomFitton: "Obama allowed his DOJ & FBI to spy on @realDonaldTrump. That's the scandal of our generation & the collusion that needs to be investigated. Mueller pretending that this scandal wasn't an issue shows you the corruption of the Mueller special counsel." pic.twitter.com/JbNY9xN1iq

— Judicial Watch ? (@JudicialWatch) May 1, 2019
Regarding Rice's order to stand down on bracing for potential Russian hacking, Daniel said, "the decision at that point was to neck-down the number of people that were involved in developing our ongoing response options."
In other words, this plan proceeded, albeit not with Daniel's team.
Several U.S. intelligence agencies and congressional committees have determined that Russia influenced the 2016 election in Trump's favor and against Democratic nominee Hillary Clinton by targeting specific demographic groups like African-Americans. The government was found to have used "bots" and other tools to spread misleading information on social media. Despite this, Trump said at a press conference in Helsinki, Finland last July that he believed Russian President Vladimir Putin's statement that Russia did not meddle in the American election.
Ahead of the 2018 midterm elections, some U.S. intelligence leaders also warned that Russia may try to interfere in those races.
Read more about:
Leave a comment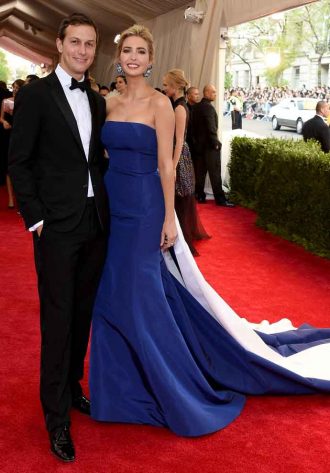 Click here for the 10 Most Powerful Political Couples Slideshow
Listen to the uInterview Podcast!
Get the most-revealing celebrity conversations with the uInterview podcast!