Donald Trump Pushes Out Jim Mattis Two Months Early After Rebuking President
Defense Secretary James Mattis will leave his post in the White House by Jan. 1, two months before his initially planned departure date, it was reported Sunday.
Mattis announced his resignation on Thursday and was originally set to leave at the end of February However, President Donald Trump is reportedly infuriated by the former four-star Marine general's criticism of him. Mattis — who stepped down from his post over the Trump administration's decision to withdraw troops from Syria — also stated in his resignation letter that he believes the president should have a defense secretary whose views are more aligned with his own, and appeared to  condemn Trump's foreign policy decisions.
"I believe we must be resolute and unambiguous in our approach to those countries whose strategic interests are are increasingly in tension with ours," Mattis wrote of China and Russia. He added: "We must do everything possible to advance an international order that is most conducive to our security, prosperity and values, and we are strengthened in this effort by the solidarity of our allies."
On Sunday, Trump announced on Twitter that Deputy Secretary of Defense Patrick Shanahan will serve as acting head of the Pentagon effective New Year's Day 2019. Trump called Shanahan "very talented" before noting he previously worked at Boeing. "He will be great!" the president tweeted.
I am pleased to announce that our very talented Deputy Secretary of Defense, Patrick Shanahan, will assume the title of Acting Secretary of Defense starting January 1, 2019. Patrick has a long list of accomplishments while serving as Deputy, & previously Boeing. He will be great!

— Donald J. Trump (@realDonaldTrump) December 23, 2018
On Sunday, Republican Sen. Bob Corker of Tennessee lauded Mattis for denouncing Trump's decision on Syria. "For some of these machinations that we see coming out of 1600 Pennsylvania, people realize they don't really matter. This one matters," Corker said in an interview on CNN's State of the Union.
SLIDESHOW: DONALD TRUMP'S 30 CRAZIEST TWEETS
Mattis' departure from the White House has reportedly worried many lawmakers from both parties. Democratic Sen. Dick Durbin of Illinois, the Senate Minority Whip, said Sunday he had begged the former general to stay on as defense secretary.
"I was one of many senators who privately sat down with General Mattis and said, 'Please stay. Stay as long as you possibly can,'" Durbin said on NBC's Meet the Press.
Durbin continued: "'We desperately need your mature voice, your patriotism in the room when this president's making life-or-death decisions about national security. We counted on him to be there and to stop this president from his worst impulse," he added.
Other senators like Sen. Rand Paul (R-Kentucky), however, disagreed and blasted Mattis instead while praising Trump for his action regarding Syria.
"The American people are tired of war," Paul said on CNN before slamming Mattis for continuing to fight "forever" wars without any type of strategy.
Read more about: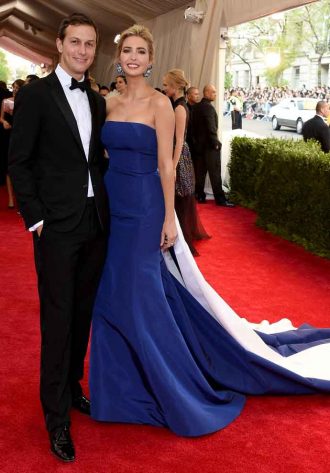 Click here for the 10 Most Powerful Political Couples Slideshow
Listen to the uInterview Podcast!
Get the most-revealing celebrity conversations with the uInterview podcast!