Trump 2020 Budget Cuts Medicare By $515 Billion, Breaking Campaign Promise
President Donald Trump announced his $4.7 trillion 2020 budget last week, and among the major proposed changes is a massive cut to Medicare, although these reductions may not be as large as initially reported.
Early estimates had suggested that Trump may cut as much as $845 billion from Medicare for next year's budget, something Democrats had quickly criticized, as many of the party's officials have stressed the importance of healthcare services and benefits for senior citizens. However, the Committee for a Responsible Federal Budget (CRFB) reported that the actual net reduction in Medicare spending would be closer to the $515 to $575 billion range, which is still undoubtedly a large sum of money to cut from the program.
SLIDESHOW: TOP DEMOCRATS RUNNING FOR PRESIDENT IN 2020
The Trump administration has reportedly estimated that total Medicare expenses over the next ten years will surpass $10 trillion.
Subscribe!
A week of political news in your in-box.
We find the news you need to know, so you don't have to.
The CRFB also projected that very few of the proposed 2020 Medicare cuts would directly affect beneficiaries. Instead, the group says, roughly 85 percent of the reductions would come from doctors, hospitals, nursing facilities and other healthcare providers.
Trump is also expected to shift and redistribute much of the budget money originally allocated to Medicare from this program to other accounts. Trump promised repeatedly during 2016 campaign not cut Medicare.
The president has long criticized Medicare-for-All and other progressive proposals made by liberal lawmakers like Sen. Bernie Sanders (I-Vt.). In October, Trump wrote an op-ed for USA Today explaining why he believes Medicare-for-All would hurt senior citizens, although the article was found to contain multiple factual errors.
Trump and many former and current Republican lawmakers have also blasted the Affordable Care Act (ACA) introduced under Barack Obama, which forced Americans to obtain medical care or risk paying a penalty tax, among other things. However, the GOP failed to repeal and replace the ACA multiple times, even as the party held the majority in Congress. Obamacare online signups saw a significant surge late last year.
Trump's 2020 budget saves $360 billion predominantly by reusing many of the proposals already made under Obama, like paying long-term care providers based on beneficiaries' clinical needs rather than based on the location where medical services were offered. Pundits say they believe most of these changes wouldn't raise beneficiaries' costs and could even potentially reduce Medicare premiums.
Read more about:
Leave a comment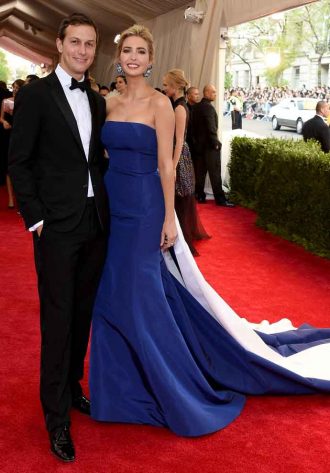 Click here for the 10 Most Powerful Political Couples Slideshow
Listen to the uInterview Podcast!
Get the most-revealing celebrity conversations with the uInterview podcast!