Trump Seeking $8.6 Billion To Finish Border Wall In New Budget Before 2020 Election
President Donald Trump is set to request Congress allot another $8.6 billion to finish building the 722-mile wall along the southern border before the 2020 presidential election, it was reported Sunday.
The latest development regarding the U.S.-Mexico border wall could likely cause concerns of another government shutdown. Trump will make his request on Monday. The upcoming fiscal year will end only one month before the 2020 election.
Trump had initially demanded $5.7 billion in funds for a steel border barrier as a way to solve what he and hard-line conservatives view as uncontrollable illegal immigration. A standoff between the president and Democrats — who refused to fund the wall — led to a record-breaking 35-day government shutdown that left 800,000 federal workers furloughed or without pay. The shutdown also reportedly cost the U.S. economy roughly $11 billion, some of which pundits say may never be recovered.
SLIDESHOW: TOP DEMOCRATS RUNNING FOR PRESIDENT IN 2020
Subscribe!
A week of political news in your in-box.
We find the news you need to know, so you don't have to.
The White House plans to use $8.1 billion this fiscal year to complete more than half of the border barrier by diverting funds from other federal departments. On Feb. 15, Trump declared a national emergency to bypass Congress and get the wall built, despite warnings from top lawmakers like Sen. Mitch McConnell (R-Ky.) that such an action would likely lead to challenges from courts.
The president has reportedly laid out a budget proposal called "A Budget for a Better America: Promises Kept. Taxpayers First." This includes a call for a $2.7 trillion spending cut, according to the Office of Management and Budget.
This request also reportedly includes a demand to fund more Border Patrol agents and Immigrations and Customs Enforcement (ICE) personnel. Additionally, $80 billion is set to be requested for veterans health care and funds for Trump's proposed Space Force will also be requested.
Some GOP lawmakers have warned Democrats that they will need to "compromise" in order to avert another shutdown.
"Sorry, you're elected to deal, you've got to deal," said Rep. Tom Cole (R-Okla.), who chairs the spending subcommittee that funds the departments of Education, Labor and Health and Human Services. "They're going to all have to compromise. … And the longer they delay, the more threatening it will be to the economy, the more likely we are to slide into some sort of confrontation that results in a government shutdown."
Late last month, the Democratic-controlled House voted 245-182 to reject Trump's national emergency declaration to build the wall. The Republican-majority Senate is set to vote on the issue this week, and recent comments from leaders like McConnell suggest Congress's upper chamber may also disapprove of the deal, which Trump could then veto.
Read more about:
Leave a comment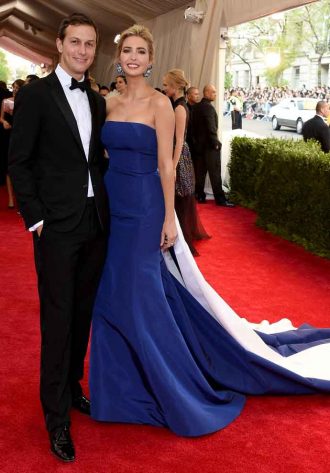 Click here for the 10 Most Powerful Political Couples Slideshow
Listen to the uInterview Podcast!
Get the most-revealing celebrity conversations with the uInterview podcast!