Pete Buttigieg Calls Tensions With Iran "Disturbingly Reminiscent" Of Lead-Up To Iraq War [VIDEO]
South Bend, Indiana Mayor Pete Buttigieg has said he is concerned that President Donald Trump's administration is escalating tensions with Iran, and likened the relationship with the country to the one George W. Bush's administration had in the months leading up to the Iraq War.
"Well, I think we need a measured assessment of information as it continues to come in. There's no question that Iran has a pattern of malign activities," the 37-year-old war veteran and 2020 Democratic presidential candidate told Jake Tapper on CNN's State of the Union. "There's also no question that there is a pattern that is disturbingly reminiscent of the run up to the war in Iraq, in some cases being driven by the same people."
SLIDESHOW: TOP DEMOCRATS RUNNING FOR PRESIDENT IN 2020
Buttigieg, who served time in Afghanistan as an intelligence officer, continued: "I mean, the fact that one of the architects of the Iraq war is the President's national security adviser right now, when the President himself has pretended that he was against the Iraq War all along. This is shocking," he said, referring to John Bolton, the White House's national security adviser who previously worked as U.S. ambassador to the United Nations under Bush and is a hawkish figure known to have influenced the U.S.'s decision to invade Iraq in the early 2000s.
On #Iran, @PeteButtigieg says he's concerned "this appears to be part of an escalation where this administration might be leading us on a path to war that could get away from this @WhiteHouse very quickly. We need to have a completely different approach." pic.twitter.com/XwNreWVqNw

— Face The Nation (@FaceTheNation) June 16, 2019
SLIDESHOW: TOP DEMOCRATS RUNNING FOR PRESIDENT IN 2020
Buttigieg's remarks come just days after the U.S. blamed Iran for an attack on two oil and chemicals tankers in the Gulf of Oman. Iran's government has denied it was behind the move.
Meanwhile, Secretary of State Mike Pompeo reportedly said Trump "has done everything he can to avoid war" with Iran.
Buttigieg also noted the "destabilizing chain reaction" that Trump and his administration set off after it decided approximately one year ago to withdraw from the Iran nuclear deal that was established in 2015 under Barack Obama. The pact was intended to force Iran to reduce its nuclear capabilities in exchange for easing sanctions. Since the U.S. pulled out of the agreement, Iran has voiced severe anger and recently threatened to enrich its uranium resources. Additionally, oil and gas prices in the U.S. have steadily increased since the U.S. withdrew from the deal and could continue to rise, according to many economic pundits.
"I'm very concerned about the stability of the region and the possibility that this is a dynamic that even the President won't be able to control if it continues to move in the direction of escalation and hostility," Buttigieg added of the situation surrounding Iran.
Read more about: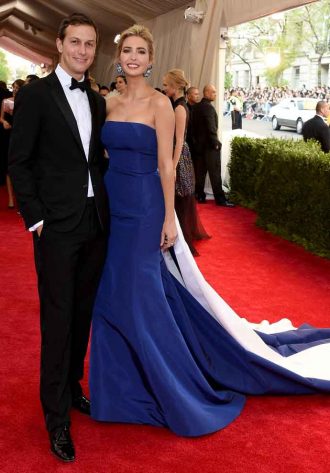 Click here for the 10 Most Powerful Political Couples Slideshow
Chat With uPolitics On Facebook! Get latest news and interviews delivered directly to your Messenger!