Judge Blocks Trump Attempt To Limit Birth Control Coverage In 13 States & D.C.
On Monday, a U.S. judge in California blocked President Donald Trump's administration's rules that would permit more employers to not provide women with no-cost birth control from taking effect in 13 states and Washington, D.C.
Judge Haywood Gilliam granted on Sunday a request for a preliminary injunction for Washington, D.C. and 13 states including California. The new rules were set to take effect Monday.
The states reportedly argued that the rules would give women no other choice but to rely on state-funded health programs for birth control and could result in many unplanned pregnancies.
The Justice Department said the rules stop a small proportion of opponents from seeing their beliefs disrespected. Many of these objectors are religious organizations — including the Catholic Church — who are fundamentally opposed to contraceptives and other birth control methods.
Subscribe!
A week of political news in your in-box.
We find the news you need to know, so you don't have to.
The Trump administration — and many Republican state governors and legislatures — has sought to cut healthcare on many different fronts, from Medicaid to Social Security benefits. The GOP has also unsuccessfully attempted to repeal Obamacare, former President Barack Obama's signature healthcare law, multiple times.
SLIDESHOW: DONALD TRUMP'S 30 CRAZIEST TWEETS
Given the increasingly conservative leaning of the U.S. Supreme Court, women's reproductive rights have been projected to be reduced or even stripped entirely. Justice Brett Kavanaugh's long anti-choice record, for example, has led many legal experts to predict abortion to become illegal in many states over the coming years.
Several lawmakers like Sens. Bernie Sanders (I-Vt.) and Kirsten Gillibrand (D-N.Y.) blasted the Trump administration on Twitter for continually going after women's reproductive rights.
Trump's attacks on birth control aren't about religious freedom, they're about taking away reproductive rights. And they won't stand. https://t.co/7QN2t7JaJH

— Kirsten Gillibrand (@SenGillibrand) January 15, 2019
In America, a woman—not the government or her employer—must control her own body. We must vigorously defend women's access to all reproductive health services and allow them to make their own medical decisions.https://t.co/XQgsVhfPAM

— Bernie Sanders (@SenSanders) January 14, 2019
Read more about:
Leave a comment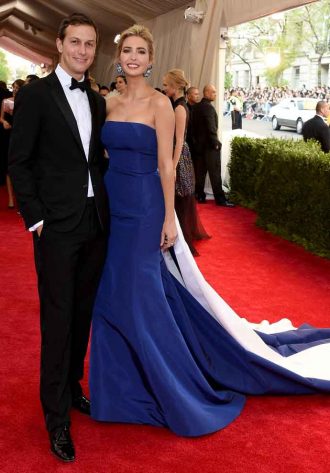 Click here for the 10 Most Powerful Political Couples Slideshow
Listen to the uInterview Podcast!
Get the most-revealing celebrity conversations with the uInterview podcast!