House Democrats Sends IRS Request For Trump's Tax Returns [FULL LETTER]
House Democrats this week sent their long-brewing request for six years of President Donald Trump's tax returns to the Internal Revenue Service, thus instigating what could ultimately become a major legal battle between Democrats and the White House.
Rep. Richard Neal (D-Mass.), the House Ways and Means Committee chairman, sent the letter to IRS Commissioner Charles Rettig. Trump's tax returns from 2013-2018 were requested in it, as well as returns from eight businesses linked to the president. Neal also inquired whether any of them are or have ever been under audit and requested that the IRS deliver all of its information on the matter within a week.
"This request is about policy, not politics; my preparations were made on my own track and timeline, entirely independent of other activities in Congress and the Administration," Neal said in a statement.
Neal added his committee's move was made in order to ensure "the accountability of our government and elected officials. To maintain trust in our democracy, the American people must be assured that their government is operating properly, as laws intend."
Subscribe!
A week of political news in your in-box.
We find the news you need to know, so you don't have to.
SLIDESHOW: TOP DEMOCRATS RUNNING FOR PRESIDENT IN 2020
Trump has been the first president and presidential candidate to break more than three decades of precedent by not releasing his tax returns. Democrats have said they fear he may be hiding his taxes because he is compromised by foreign entities.
Trump told reporters at the White House on Wednesday that he was opposed to congressional Democrats' request.
"Until such time until I'm not under audit I would not be inclined to do that," said Trump.
Treasury Secretary Steve Mnuchin said last month that his department would "follow the law" and review any request for Trump's taxes like that of House Democrats. However, Mnuchin's rhetoric suggested he would fight to protect the president's tax returns.
In an interview with an ABC News podcast, Trump lawyer Jay Sekulow — a former employee of the IRS — said Democrats would have to prove a "legitimate legislative purpose" for requesting the president's tax returns, and added he foresees litigation will ensue in this case.
Democrats used a 1924 provision of the tax code to justify their request. The provision requires the Treasury secretary to "furnish" any person's tax returns to congressional committee leaders "upon written request."
See the full letter from Neal to the IRS below:
Rep. Richard Neal Letter to… by on Scribd
Read more about:
Leave a comment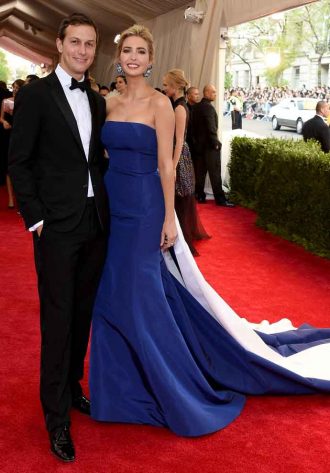 Click here for the 10 Most Powerful Political Couples Slideshow
Listen to the uInterview Podcast!
Get the most-revealing celebrity conversations with the uInterview podcast!