Donald Trump Vents About Mueller Probe About "20 Times A Day" – Report
Robert Mueller's probe into Russian interference in the 2016 election is close to entering its second year, and President Donald Trump has grown increasingly frustrated and willing to fight back harder against the special counsel and other investigators.
Trump Vents About Cohen Raids And Mueller Probe
According to a report this week from The Washington Post, Trump voices his frustrations to his advisers about Mueller's investigation and the April 9 FBI raids of his personal lawyer Michael Cohen's office, home and hotel room up to about "20 times a day." The Post cited an unnamed White House "confidant" as the person who made this claim.
SLIDESHOW: DONALD TRUMP'S 30 CRAZIEST TWEETS
Several members of the president's legal team have expressed their own exasperation over Trump's refusal to heed their advice on how to handle the Russian collusion probe, which Trump has repeatedly called a "witch hunt." John Dowd resigned in March as the president's lead attorney in the Russia inquiry, citing this reason. Jay Sekulow now leads Trump's defense team and former Bill Clinton impeachment lawyer Emmet Flood has joined the group as well after Ty Cobb resigned earlier this month.
Subscribe!
A week of political news in your in-box.
We find the news you need to know, so you don't have to.
Trump denounced the raids on Cohen — made to seize documents related to the lawyer and fixer's payment of $130,000 in hush money to porn star Stormy Daniels before the 2016 election — as a violation of attorney-client privilege on Twitter and in public statements. Deputy Attorney General Rod Rosenstein — another lead figure in the Russia probe whom Trump has been mulling firing along with Mueller — authorized the warrant for the searches of Cohen's home and office.
The president has even called the U.S. Justice system "rigged" and threatened to "use the powers granted to the Presidency and get involved."
Rudy Giuliani, another of Trump's attorneys, has also created issues for the president. The former New York City mayor recently contradicted statements made by Trump on Air Force One in April. Giuliani told Fox News' Sean Hannity that his longtime friend Trump was fully aware of Cohen's payment to Daniels and that the president reimbursed the lawyer in installments. Giuliani — who resigned from his law firm last week to focus on the Russia investigation — also suggested in a separate interview that Trump and Cohen may have paid off other women with whom Trump had extramarital affairs.
Trump said Giuliani would soon "get his facts straight" about the case involving Daniels. The porn star's lawyer Michael Avenatti has frequently criticized Trump, Cohen and Giuliani, even to the point of sharing links to business documents on Twitter that reveal slush funds and other illegal transactions Cohen was involved in related to issues surrounding the president. Avenatti has said he does not believe Trump will serve out his term.
Three Russian organizations and 19 people have already been indicted in Mueller's probe. One person, Dutch lawyer Alex van der Zwaan, has been convicted and sentenced to 30 days in prison. There has recently been speculation as to whether the special counsel might ask Trump's daughter Ivanka, a senior adviser, to testify. Giuliani recently said in an interview that a "fine woman" like the First Daughter should not be forced to become involved in the inquiry, although he added that Ivanka's husband Jared Kushner — another presidential adviser— is "disposable."
Mueller is also investigating whether Trump obstructed justice in any way, by firing former FBI Director James Comey in May 2017 or even by asking Comey to drop his probe into Trump's first National Security Adviser Michael Flynn. Flynn pleaded guilty to lying to federal investigators about his contacts with Russian government officials. A Trump Tower meeting during the summer of 2016 between members of Trump's campaign team, including his son Donald Trump Jr., and a Russian lawyer has also drawn interest from the special counsel.
According to the Post, Mueller's probe has received strong backing from many Americans. A Washington Post-ABC News poll from April showed 69 percent of Americans as supporting the investigation and 25 percent opposing it. The inquiry has been compared by legal experts to the Watergate scandal of the 1970s that forced former President Richard Nixon to resign.
Read more about:
Leave a comment
You must be logged in to post a comment.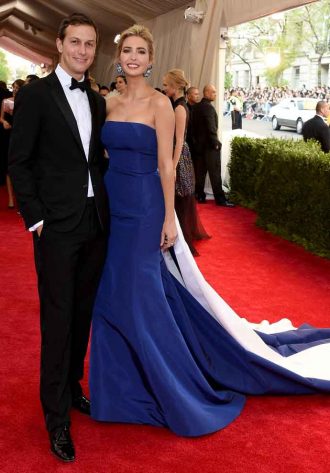 Click here for the 10 Most Powerful Political Couples Slideshow
Listen to the uInterview Podcast!
Get the most-revealing celebrity conversations with the uInterview podcast!