Michael Flynn Pleads Guilty To Lying To FBI [FULL CHARGING DOCUMENTS]
Donald Trump's former national security advisor Michael T. Flynn has pleaded guilty to lying to the FBI about the 2016 presidential election ties to Russia.
MICHAEL FLYNN PLEADS GUILTY TO LYING TO FBI
He lied specifically about conversations he had had with the Russian ambassador last December during the presidential transition. Flynn appeared in federal court and said he is cooperating with the investigation by the special counsel, Robert S. Mueller III, into Russian interference during the election last year. His guilty plea suggests that Flynn gave significant information to prosecutors, which may advance the inquiry.
The timing of the plea could negatively affect Trump's White House, as the president and Republican congressional leaders are working to advance a major tax plan. The White House is also hoping to keep the public's focus on what they're calling an impressive list of achievements of Trump's first year in office.
The White House has not yet responded to news of Flynn's plea. While specific court documents cannot yet prove any collusion with Russia on Trump's behalf, the special counsel's filings have not shown Trump's cabinet and associates in a good light. His former campaign chairman, two campaign aides, and his former national security advisor have now all been charged with felonies. Flynn's crime – making false statements to FBI agents about two discussions with the Russian ambassador to the US, Sergey I. Kislyak – could land him in prison for up to five years.
Subscribe!
Stay informed on the latest political news.
Michael Flynn charging document by Brett LoGiurato on Scribd.
In one of the conversations, Flynn and Kislyak discussed an upcoming United Nations Security Council meeting in which a vote on whether to condemn Israel's building of settlements took place. Mueller's investigation learned that Israeli Prime Minister Benjamin Netanyahu asked Trump's team to lobby for other countries to help Israel. Flynn and Trump's son-in-law Jared Kushner agreed and took the lead on this effort.
According to court documents, during the second discussion, Flynn asked Kislyak for Moscow to be careful with its response to the sanctions announced by the Obama administration against Russia over interference with the elections. Kislyak assured Flynn that Russia "had chosen to moderate its response." The following day, Russian President Vladimir Putin announced that Russia would not retaliate against the US over the sanctions. Trump later praised the Russian leader on Twitter. "Great move on delay [by Putin] – I always knew he was very smart!" he wrote.
Four days after Trump was sworn in as president, the FBI interviewed Flynn, thinking he may have been compromised by the Russians. Flynn served as national security advisor to Trump for just 24 days, resigning on Feb. 13 after it was revealed that he misled Vice President Mike Pence and other top officials about his conversations with Kislyak.
On Feb. 15, Trump praised Flynn and said the media had mistreated him during his time in the position. "General Flynn is a wonderful man. I think he has been treated very, very unfairly by the media, as I call it, the fake media in many cases," the president said. "And I think it is really a sad thing that he was treated so badly."
But even before Flynn was hired by the Trump Administration, Flynn's close ties to Russia were unsettling. In 2015, he was paid to attend a dinner in Moscow and sat beside the Putin. During the 2016 elections, he was a vocal advocate for closer relations to between the US and the Russian leader. Once named national security advisor, he continued to push for more cooperation between the countries.
Now, the White House claims that Flynn has no damning information on Trump or his administration. His guilty plea is significant nonetheless. Trump is not scheduled to make any public statements about this issue today.
Flynn, however, released a brief statement about his plea. See the full text below:
"After over 33 years of military service to our country, including nearly five years in combat away from my family, and then my decision to continue to serve the United States, it has been extraordinarily painful to endure these many months of false accusations of 'treason' and other outrageous acts. Such false accusations are contrary to everything I have ever done and stood for. But I recognize that the actions I acknowledged in court today were wrong, and, through my faith in God, I am working to set things right. My guilty plea and agreement to cooperate with the Special Counsel's Office reflect a decision I made in the best interests of my family and of our country. I accept full responsibility for my actions."
Read more about: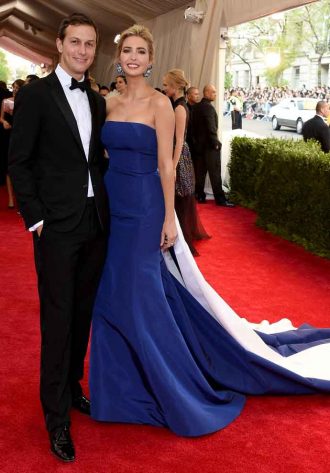 Click here for the 10 Most Powerful Political Couples Slideshow
Listen to the uInterview Podcast!
Get the most-revealing celebrity conversations with the uInterview podcast!