William Barr's Letter To Congress On Mueller's Findings Clears Trump Of Obstruction Of Justice [FULL LETTER]
Attorney General William Barr on Sunday sent a letter to the House and Senate Judiciary Committees in which he summarized the crucial findings from special counsel Robert Mueller's investigation into alleged coordination between President Donald Trump's 2016 campaign team and Russia. Barr reportedly cleared Trump of obstruction of justice.
Rep. Jerry Nadler (D-N.Y.), the House Judiciary chairman, said earlier that he and his colleagues had received the letter, which states the Department of Justice "determined not to make a traditional prosecutorial judgment" in the inquiry.
After nearly two years, Mueller's team concluded that they found no evidence of collusion or any type of coordination between Trump and his associates and the Kremlin. The president declared victory and his administration also claimed he was exonerated, although the special counsel has yet to formally reveal his findings on whether or not Trump committed criminal obstruction of justice.
Democratic lawmakers and many legal pundits have called for Mueller's full report on the probe to be made public and have stressed that any form of obstruction of justice by Trump could potentially be grounds for impeachment. 
Subscribe!
A week of political news in your in-box.
We find the news you need to know, so you don't have to.
SLIDESHOW: TOP DEMOCRATS RUNNING FOR PRESIDENT IN 2020
Here is Barr's full letter to the House Judiciary Committee, which counts Rep. Doug Collins (R-Ga.) as a ranking member. The Senate Judiciary Committee is led by Chairman Rep. Lindsey Graham (R-S.C.) and includes Sen. Dianne Feinstein (D-Calif.) as the top-ranking Democrat.
Collins was reportedly one of several prominent conservatives who blasted Rep. Adam Schiff (D-Calif.), the chairman of the House Intelligence Committee, for repeatedly saying he believed Trump and his associates to be guilty of harboring ties to Russia.
"Where's the apology, Mr. Schiff? Where's the apology saying there is no collusion? That's what I'd like to know," said Collins on Fox News on Sunday.
The president's eldest son, Donald Trump Jr., also criticized and mocked Schiff on Twitter Sunday.
Has anyone heard from slimy Adam #fullofschiff Schiff today? I mean it must be embarrassing to have have spent the last 2 years as the leader of the tinfoil hat brigade and have it all come crashing down so quick.

I'm legitimately concerned for his mental state.

— Donald Trump Jr. (@DonaldJTrumpJr) March 24, 2019
AG March 24 2019 Letter to … by on Scribd
Read more about:
Leave a comment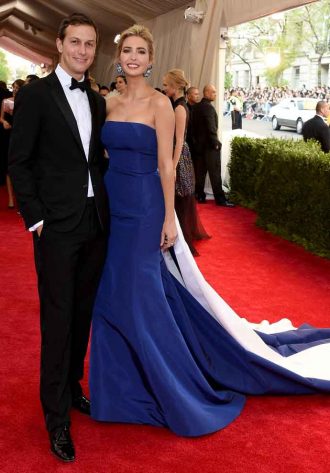 Click here for the 10 Most Powerful Political Couples Slideshow
Listen to the uInterview Podcast!
Get the most-revealing celebrity conversations with the uInterview podcast!