Robert Mueller Finds No Trump-Russia Conspiracy Or Coordination In Final Probe Report
Robert Mueller finally concluded over the weekend his nearly two-year-long inquiry into President Donald Trump and his 2016 campaign associates and the special counsel's report found there is no evidence to prove they conspired with Russia's government in any way during the 2016 election.
"The investigation did not establish that members of the Trump Campaign conspired or coordinated with the Russian government in its election interference activities," read Mueller's report, which Attorney General William Barr released Sunday in the form of a four-page summary.
Trump appeared to declare victory on Sunday within moments of Mueller's report being released, tweeting: "No Collusion. No Obstruction, Complte and Total EXONERATION. KEEP AMERICA GREAT!"
No Collusion, No Obstruction, Complete and Total EXONERATION. KEEP AMERICA GREAT!

Subscribe!

A week of political news in your in-box.
We find the news you need to know, so you don't have to.

— Donald J. Trump (@realDonaldTrump) March 24, 2019
The president and the White House, including Press Secretary Sarah Huckabee Sanders, also seemingly claimed Trump was exonerated for obstruction of justice, although in reality, Mueller has yet to officially announce whether or not he found Trump guilty of this. Only Barr has thus far exonerated the president regarding this. Mueller began probing Trump's tweets for potential obstruction of justice last summer.
SLIDESHOW: TOP DEMOCRATS RUNNING FOR PRESIDENT IN 2020
"For each of the relevant actions investigated, the report sets out evidence on both sides of the question and leave unresolved what the special counsel views as 'difficult issues' of law and fact concerning whether the President's actions and intent could be viewed as obstruction," Barr wrote in a letter to the key House and Senate committees investigating Trump, his associates and his businesses.
"The Special Counsel states that 'while this report does not conclude that the President committed a crime, it also does not exonerate him,'" Barr added.
Democratic lawmakers, who hold the majority in the House, have been clamoring for Mueller's report to be made public, although the party appears to remain divided on whether or not to begin impeachment proceedings against Trump.
The Russia probe led by Mueller's team started in May 2017 and included more than 2,800 subpoenas, nearly 500 search warrants, 13 requests to foreign governments for evidence and interviews with roughly 500 witnesses. Several Trump associates were also charged and some sentenced to prison, like former adviser George Papadopoulos and Dutch lawyer Alex Van Der Zwaan. Mueller also revealed that his team would bring no new indictments, despite speculation that Donald Trump Jr. and Jared Kushner would be indicted. However, the Southern District of New York could still bring new charges against the president's eldest son and his son-in-law.
Read more about:
Leave a comment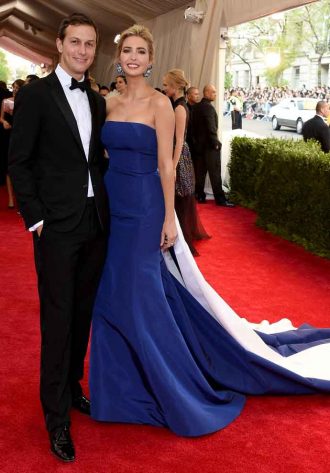 Click here for the 10 Most Powerful Political Couples Slideshow
Listen to the uInterview Podcast!
Get the most-revealing celebrity conversations with the uInterview podcast!