Dianne Feinstein's Discussion With Schoolchildren Demanding Action On Green New Deal Gets Heated [VIDEO]
On Friday, Sen. Dianne Feinstein (D-Calif.) got into a debate with a group of school-aged children about climate change and the proposed Green New Deal, and the conversation quickly became heated.
Feinstein, a member of the Senate Judiciary Committee, accused the children of threatening her to support the gigantic Green New Deal — which was proposed by freshman Rep. Alexandria Ocasio-Cortez (D-N.Y.) earlier this month — and noted they weren't even old enough to vote. Feinstein, 85, also said she has served in public office for more than 30 years.
The Sunrise Movement, a youth climate change advocacy organization, shared a video on Facebook Friday that showed the children from the group and those from another organization confronting Feinstein and urging her to back the Green New Deal, a long-term effort that calls for eliminating meat and pushing for several measures that will help mitigate the impact of climate change over the next few years.
Subscribe!
A week of political news in your in-box.
We find the news you need to know, so you don't have to.
The Green New Deal has been dismissed by many conservative politicians and media outlets as a socialist ploy, as it also includes proposals to pay partly or completely for many services like education, government health care and safe affordable housing. Even veteran Democratic lawmakers like Feinstein and House Speaker Nancy Pelosi (D-Calif.) have voiced skepticism about the plan and its economic viability.
"There's reasons why I can't, 'cause there's no way to pay for it," Feinstein is heard telling the children of the Green New Deal. "I don't agree with what the resolution says. That's part of it."
SLIDESHOW: TOP DEMOCRATS RUNNING FOR PRESIDENT IN 2020
"You come in here and you say, 'It has to be my way or the highway.' I don't respond to that," Feinstein also told the children.
Feinstein went on to note she believes the deal will likely not be approved by the Senate, as Congress's upper chamber remains under Republican control.
"Unfortunately, it was a brief meeting but I want the children to know they were heard loud and clear. I have been and remain committed to doing everything I can to enact real, meaningful climate change legislation," Feinstein said Friday evening in a statement about the discussion. "We had a spirited discussion and I presented the group with my draft resolution that provides specific responses to the climate change crisis, which I plan to introduce soon."
One of the students who confronted Feinstein, a 16-year-old girl, reportedly also asked about internship opportunities at the Senator's office.
President Donald Trump and many members of his administration are known for being climate change deniers, despite many reports from scientists and other pundits.
Read more about:
Leave a comment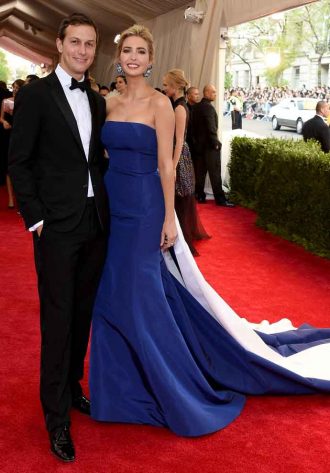 Click here for the 10 Most Powerful Political Couples Slideshow
Listen to the uInterview Podcast!
Get the most-revealing celebrity conversations with the uInterview podcast!