House Of Representatives Holds First Gun Violence Hearing In 8 Years
The Democratic-controlled House of Representatives held its first gun violence hearing in eight years this week, one of many issues they hope to tackle.
Democrats are set to pass bill HR8, which would expand background checks for both sales and transfers of firearms.
Rep. Jerrold Nadler (D-N.Y.), the House Judiciary Committee chairman, said Wednesday that "for far too long, Republicans in Congress have offered moments of silence instead of action in the wake of gun tragedies. That era is over."
Over the past several years — and especially last year — hundreds of mass shootings have occurred across the country in schools, shopping malls, places of worship and other public spaces. Many GOP politicians have refused to pass common sense gun reform laws, particularly those who receive hefty contributions from firearms groups like the National Rifle Association. Last year, which saw many young activists — like the students who survived the shooting at Marjorie Stoneman Douglas High School in Parkland, Florida, on Valentine's Day 2018 — confront local politicians and lead marches and rallies for nationwide gun control.
Subscribe!
A week of political news in your in-box.
We find the news you need to know, so you don't have to.
SLIDESHOW: DONALD TRUMP'S 30 CRAZIEST TWEETS
Late last year, it was reported the NRA is facing financial struggles and may find itself unable to continue existing. In a tweet on Wednesday, Rep. Adam Schiff (D-Calif.), the House Intelligence Committee chairman, stressed the need to keep guns away from domestic abusers and other convicted criminals.
Democrats in the House will not be deterred by the @NRA.

That's why the Judiciary Committee held a hearing today on #HR8, a bill mandating background checks on firearm purchases. Keeping guns from criminals or domestic abusers is common sense.

We've waited long #Enough.

— Adam Schiff (@RepAdamSchiff) February 7, 2019
Rep. Matt Gaetz (R-Fla.), a House Judiciary member and an ally of President Donald Trump, tried to remove from Wednesday's hearing parents of the students who died during the Parkland shooting. The Florida Republican became exasperated after Fred Guttenberg and Manuel Oliver began protesting in the room.
Read more about:
Leave a comment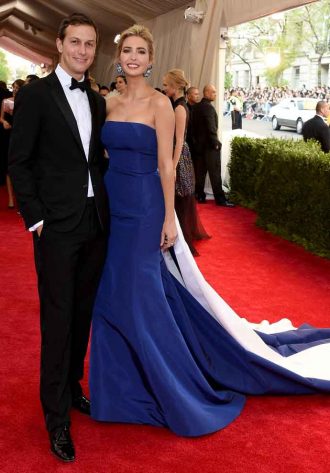 Click here for the 10 Most Powerful Political Couples Slideshow
Listen to the uInterview Podcast!
Get the most-revealing celebrity conversations with the uInterview podcast!