Trump's Golfing Habit Costing U.S. Taxpayers $102 Million – And Counting
President Donald Trump has made it very clear how much he likes to golf, and now it has been revealed exactly how much his hobby is costing American taxpayers: $102 million.
According to the HuffPost, this is what the total travel and security expenses tied to Trump's golf habit amount to, and that figure could continue to rise.
The news outlet also determined that Trump's two dozen trips to Florida have cost the U.S. $81 million. Taxpayers have also dished out large amounts for his travels to his golf courses in Bedminster, New Jersey, Los Angeles and Scotland over the last two years.
Since taking office in January 2017, Trump has golfed on 175 days, more than twice the number of days his predecessor Barack Obama had at around the same point in his first term. Trump often criticized Obama for golfing during tough economic times.
Subscribe!
A week of political news in your in-box.
We find the news you need to know, so you don't have to.
SLIDESHOW: TOP DEMOCRATS RUNNING FOR PRESIDENT IN 2020
Trump has spent 61 days at his golf courses in West Palm Beach and Jupiter, Florida. A weekend trip to his nearby Mar-a-Lago resort costs reportedly averages $3.4 million.
George Conway, a conservative lawyer married to White House counselor Kellyanne Conway who has made a name for himself by blasting the president on Twitter, used the platform again on Wednesday to attack Trump. Conway replied to a photo of a sign the administration placed in the Rose Garden that showed the cost of special counsel Robert Mueller's two-year investigation into Russian interference in the 2016 election. According to the White House, the probe — which found no evidence of collusion between Trump associates and Russia's government — cost more than $35 million. However, Conway said the assets forfeited by Trump's former campaign chairman Paul Manafort — who was given a seven-year prison sentence for multiple charges including bank and tax fraud — meant the inquiry turned a profit.
Quick, fact check: Thanks to assets forfeited by Paul Manafort worth approximately $42-$46 million, the Mueller investigation actually turned a *profit*.

In contrast, according to @svdate, Trump's golf outings have cost taxpayers over $102 million. https://t.co/RuWO3ccV4M

— George Conway (@gtconway3d) May 22, 2019
Read more about:
Leave a comment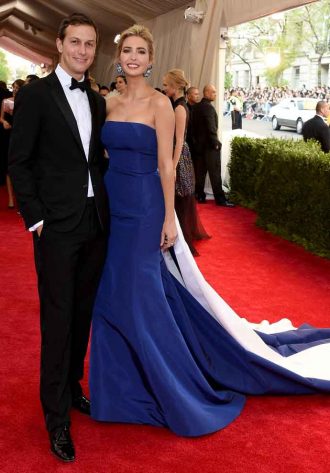 Click here for the 10 Most Powerful Political Couples Slideshow
Listen to the uInterview Podcast!
Get the most-revealing celebrity conversations with the uInterview podcast!