Paul Manafort Charged With 16 Counts Of Mortgage Fraud In New York
The Paul Manafort sentencing saga continued in New York on Wednesday, as President Donald Trump's former campaign chairman was indicted on 16 charges, including mortgage fraud and falsifying business records.
A grand jury in New York City indicted Manafort for crimes tied to loans he sought or obtained for properties owned by him and his family. The 69-year-old former lobbyist for political candidates in Ukaine is already facing seven-and-a-half years in prison for bank and tax fraud, lobbying and witness tampering.
Manhattan District Attorney Cyrus Vance Jr. said Manafort's latest indictment reveals "state criminal violations which strike at the heart of New York's sovereign interests."
According to several reports, some of the state charges seemingly stem from evidence special counsel Robert Mueller introduced in August during Manafort's federal trial in Virginia. In that case, jurors were deadlocked on seven of nine financial charges.
Subscribe!
Stay informed on the latest political news.
SLIDESHOW: TOP DEMOCRATS RUNNING FOR PRESIDENT IN 2020
New York state law prohibits retrials on charges tried in federal court. New York lawmakers have reportedly reached a deal to amend that law but no new legislation passed.
"New York State law goes way beyond the double jeopardy protections under the U.S. Constitution and prohibits state prosecutors from trying defendants based on the same act or criminal transaction as a prior federal prosecution," said Duncan Levin, a former New York state and federal prosecutor now with law firm Tucker Levin, per POLITICO. 
Still, Levin added, "given the way the DA's office has carefully laid out the charges … I don't think they will be insurmountable problems for the prosecution in the Manafort state case."
There has also long been speculation that Trump may pardon Manafort for his crimes, although it has now been confirmed that even if the president does so, his former campaign chairman can still be charged and go to prison.
On Wednesday afternoon, Trump claimed he was not aware of the most recent developments regarding Manafort's case.
"I don't know anything about it," Trump told reporters. "I'll take a look at it."
Read more about: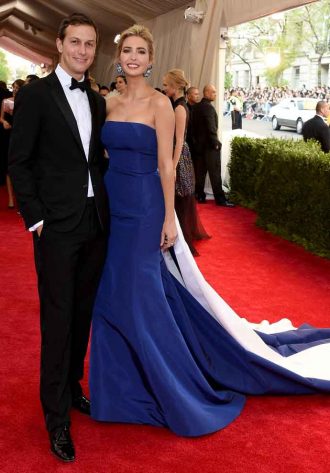 Click here for the 10 Most Powerful Political Couples Slideshow
Listen to the uInterview Podcast!
Get the most-revealing celebrity conversations with the uInterview podcast!