VIDEO EXCLUSIVE: 'The Daily Show' Correspondent Desi Lydic On Trump's Tweets, Melania & 2020 Election
Desi Lydic, a correspondent on The Daily Show with Trevor Noah, has some strong opinions on President Donald Trump and his family, and she's not afraid to share them.
The 37-year-old comedian talked to uPolitics exclusively about the president's tweets, his children and his wife Melania Trump, and more while helping to promote The Daily Show's "Donald J. Trump Presidential Twitter Library," a compilation of the president's greatest tweets at SXSW in Austin, Texas.
"I think [Donald Trump's] greatest accomplishment would be inspiring this Twitter library that we're in right now," Lydic said with a laugh of the prospect of Trump's potential greatest success if he were elected to a second term in 2020. "Is that too biased to say?"
Lydic went on to explain how she believes Trump has drastically changed American politics and electability among presidential candidates.
"There are now no rules. Literally anyone can be president," she said, adding that "one day it will work out in our favor."
SLIDESHOW: TOP DEMOCRATS RUNNING FOR PRESIDENT IN 2020
With regard to the first lady, Lydic confidently said, without missing a beat, that she believes Melania has plans in place should Trump lose his re-election bid in 2020.
"She's gone, she's out," said Lydic. "She's got a plan in place, she's holding on by a thread. I'm not worried about her, she's going to be fine, but she can't wait to get out of there."
Lyidc also commented on Donald and Melania Trump's son Barron Trump by saying she has "high hopes" for the president's youngest child and suggesting that he may someday share the same resilience as his mother.
Lydic also made a prediction of which of the 22 Democratic 2020 presidential contenders likely has the best chance to beat Trump in the next election: Sen. Kamala Harris (D-California).
"I think Kamala has a real nice shot," she said. "I don't want to jinx anything, but I feel like she would give [Trump] a run for his money."
Lydic also currently stars in a Comedy Central special called Abroad about gender inequality in the United States and how it compares to other countries.
Read more about:
Leave a comment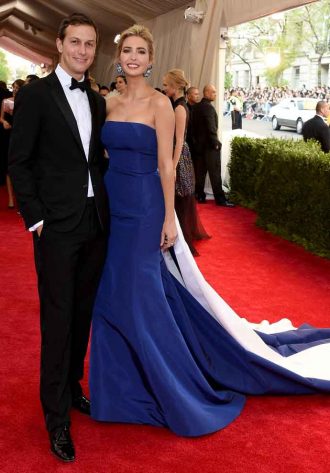 Click here for the 10 Most Powerful Political Couples Slideshow
Listen to the uInterview Podcast!
Get the most-revealing celebrity conversations with the uInterview podcast!