Trump Announces 2nd Farm Bailout Totaling $16 Billion After Trade War With China
On Thursday, President Donald Trump's administration announced a second round of bailout payments totaling $16 billion for farmers affected by the tariff hikes in the ongoing trade war between the United States and China.
The bailouts are $4 billion more than last year's allotment. The U.S. Department of Agriculture said the latest round allocates $14.5 billion in direct payments to producers, $1.4 billion in food purchases and the rest to agricultural trade promotion.
The department also said it will determine future bailout payments by calculating trade damage for crops like soy and corn and using the number of acres planted. Farmers who grow speciality crops like meat products and cranberries will be paid on a fixed basis. The bailout will be paid over three different seasons throughout the next year: one payment this summer, one in the fall and one in the winter.
SLIDESHOW: TOP DEMOCRATS RUNNING FOR PRESIDENT IN 2020
Subscribe!
A week of political news in your in-box.
We find the news you need to know, so you don't have to.
China retaliated against the U.S. earlier this month by imposing its own tariffs on $60 billion worth of imports like beer and wine, clothing and natural gas.
According to The New Food Economy, Trump's administration has vowed $26 billion in bailouts to farmers without congressional approval.
Trump reads prepares remarks saying farm income and exports are up as he announces $16-B bailout for farmers. then he looks up and says, "they didn't tell me that"

— John Harwood (@JohnJHarwood) May 23, 2019
Several prominent liberal politicians and media figures have warned that this bailout program could exacerbate the deficit and only benefit wealthier farmers, while others have said that American ranchers won't be helped at all by these payments and called this solution a "band-aid" because it is a short term plan that doesn't full resolve the issue.
Lindsey doesn't need to worry about me. He should worry about the $22 Trillion debt, the biggest deficits ever, a $16 billion farm bailout, massive tariffs, protectionism, bloated pentagon budgets, and a conservative challenger.
He sold out. (See: 1994) https://t.co/No9NBzudzm

— Joe Scarborough (@JoeNBC) May 28, 2019
Look at this latest $16-billion-dollar farm bailout. There are allowances for crops, dairy and hogs but NOTHING, ZERO, ZILCH for American cattle ranchers. https://t.co/Mj9Vxxfcca

— Tomi Lahren (@TomiLahren) May 29, 2019
Read more about:
Leave a comment
You must be logged in to post a comment.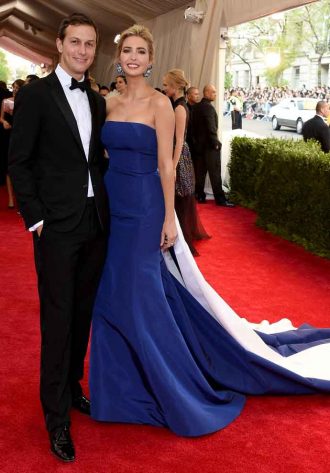 Click here for the 10 Most Powerful Political Couples Slideshow
Listen to the uInterview Podcast!
Get the most-revealing celebrity conversations with the uInterview podcast!