Trump Faces Record-High Trade Deficit, Topping $100 Billion In Two Years
President Donald Trump has often boasted about being tough on trade, but a new report shows the trade deficit has actually ballooned significantly since he took office.
On Wednesday, the Census Bureau revealed the trade deficit has grown by more than $100 billion under Trump and reached a 10-year high in 2018.
"The administration made it seem like a quick tweak in some trade agreements would bring back the manufacturing workforce, but the problems have to do with technological change," said Phil Levy, a senior fellow at the Chicago Council on Global Affairs who served as a senior economist for trade under President George W. Bush, told CNN. "That's an impossible thing to fix with aggressive trade policy."
Since early last year, the White House has been locked in a heated trade war with China after Trump imposed tariffs on steel and aluminum, among other imports from the Asian nation. The president's decision has also sparked volatility in worldwide stock markets. Trump has frequently accused China of devaluing its currency to benefit itself economically, and also blasted many of his predecessors like Barack Obama for making what he views as weak trade deals. During this year's State of the Union Address, Trump bemoaned "decades of calamitous trade policies" and promised to reverse this and help create more jobs in the United States.
Subscribe!
A week of political news in your in-box.
We find the news you need to know, so you don't have to.
SLIDESHOW: TOP DEMOCRATS RUNNING FOR PRESIDENT IN 2020
It was also recently announced that the Trump administration is working toward ending a special tariff agreement with India following negotiations held with officials from the country last month.
Since taking office, Trump has also renegotiated the long-standing North American Free Trade Agreement with Mexico and Canada and withdrawn from the new 11-nation Trans-Pacific Partnership.
Last year, more than 2,000 jobs in the steel industry were created. However, employment in steel has still dropped by roughly 43% since 1990. Tariffs have caused foreign steel prices to rise.
The Center for Economic Policy Research also reported this week that import tariffs cost U.S. businesses and consumers $3 billion per month at the end of last year.
Read more about:
Leave a comment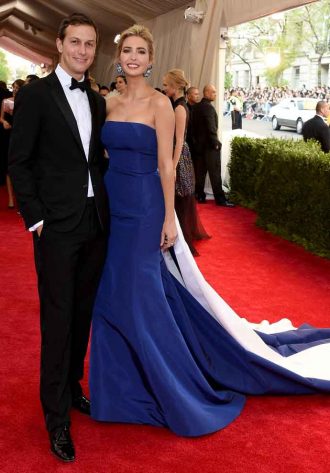 Click here for the 10 Most Powerful Political Couples Slideshow
Listen to the uInterview Podcast!
Get the most-revealing celebrity conversations with the uInterview podcast!