Senate Adds Rebuke Of Trump's Syria Policy To Bill On Troops In Afghanistan
On Monday, the Republican-led Senate voted to include condemning President Donald Trump's Syria policy in a bill scheduled to pass the chamber in the coming days.
Lawmakers voted 70-26 on the amendment proposed by Sen. Mitch McConnell (R-Ky.), the Senate majority leader, which warns the White House against a "precipitous" withdrawal of troops from Syria and Afghanistan.
This provision was essentially certain to be added to the bill after it beat a 60-vote filibuster last week.
"When America's national security and vital interests are at stake, some circumstances require not only the use of important diplomatic tools but also direct involvement from the United States. That's why I introduced an amendment … so the Senate can speak clearly and directly about the importance of our nation's ongoing missions in Afghanistan and Syria," stated McConnell prior to Monday's vote.
Subscribe!
A week of political news in your in-box.
We find the news you need to know, so you don't have to.
SLIDESHOW: DONALD TRUMP'S 30 CRAZIEST TWEETS
McConnell's amendment also stresses the Trump Administration must verify that certain conditions have been fulfilled "for the enduring defeat of al Qaeda and ISIS before initiating any significant withdrawal of United States forces from Syria or Afghanistan."
Democrats pushed for the resolution to clearly state that the amendment should not be considered "a declaration of war or an authorization of the use of military force."
Al-Qaeda, ISIS, and their affiliates continue to pose a serious threat. My amendment to the S. 1 foreign policy legislation would urge continued commitment from the U.S. military and our partners until we have set the conditions for their enduring defeat.https://t.co/PEl8NtUZ4r

— Leader McConnell (@senatemajldr) January 29, 2019
Senior intelligence officials have warned Trump against emboldening the Islamic State of Iraq and Syria by hastily pulling out troops in the area, but the president has repeatedly blasted them for their recommendations. The U.S. initially invaded Afghanistan in late 2001 under then-President George W. Bush. Trump has frequently criticized the war there and said his predecessors should have done a better job of ending it.
Last month, former Marine Corps General James Mattis resigned as defense secretary after Trump decided to withdraw troops from Syria. The move also drew swift rebukes from GOP lawmakers like Sen. Lindsey Graham (R-S.C.).
Last week, The Washington Post reported that the U.S. and the Taliban are nearing an agreement that could end with a withdrawal of American troops from Afghanistan.
Read more about:
Leave a comment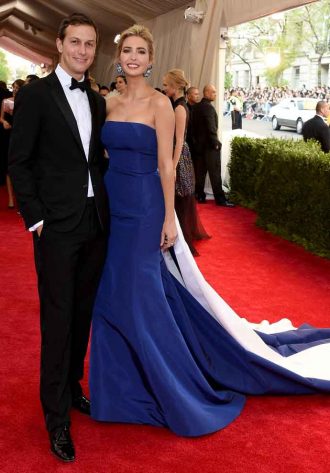 Click here for the 10 Most Powerful Political Couples Slideshow
Listen to the uInterview Podcast!
Get the most-revealing celebrity conversations with the uInterview podcast!