Trump Inaugural Committee Subpoenaed Over Alleged Illegal Foreign Donations
On Monday, federal prosecutors delivered a subpoena to President Donald Trump's 2017 inauguration committee, the latest development in the many inquiries into Trump related to the 2016 election.
"We have just received a subpoena for documents," said a spokesman for the inaugural committee, per ABC News. "While we are still reviewing the subpoena, it is our intention to cooperate with the inquiry." The subpoena was issued by New York's Southern District.
According to several reports, the subpoena is pursuing several types of documents from the nonprofit inaugural organization, including records on the donors, people who attended the January 2017 inauguration in Washington, D.C. and information on individuals who took pictures with Trump.
SLIDESHOW: DONALD TRUMP'S 30 CRAZIEST TWEETS
Subscribe!
A week of political news in your in-box.
We find the news you need to know, so you don't have to.
CNN reported that prosecutors are seeking to determine whether foreign donors were offered any benefits in exchange for their contributions to the inaugural committee.
Federal law prohibits foreign contributions to political campaigns, inauguration funds and political action committees (PACs). Diverting funds from one such group to another is also illegal.
Trump's inauguration raised a record $107 million. It was first reported last month that federal prosecutors were investigating possible misuse of the committee's funds, and whether some of the foreign donations came from individuals or groups from Saudi Arabia, Qatar or other Middle Eastern countries. The probe also includes determining whether these foreign donors sought access to White House officials or influenced policy decisions by the Trump Administration. Several Russian oligarchs, some of which have ties to Vladimir Putin, are also suspected of having attended Trump's inauguration.
They can try to fire Bob Mueller, but they can't fire the Southern District of New York.

Also recall that Rick Gates who was deputy chair of the inaugural committee is fully cooperating with the feds.https://t.co/wnk2XXgU3k

— Ryan Goodman (@rgoodlaw) February 4, 2019
Trump's inaugural committee is also being investigated for alleged renting 500 rooms to Saudi officials at the Trump International Hotel in D.C. during the weeks after the 2016 election. Ivanka Trump has become engrossed in this scandal as well.
If you've done something wrong, you do not want Robert Mueller investigating you. But you *really* do not want the SDNY investigating you. https://t.co/PEb1odOjE5

— Elie Honig (@eliehonig) February 5, 2019
Former Trump adviser Rick Gates — who is now cooperating with special counsel Robert Mueller's team in the investigation on Russian meddling in 2016 — confessed last summer during the trial of Trump's former campaign chairman Paul Manafort that he may have stolen inauguration committee funds. Gates helped manage the nonprofit group.
Read more about:
Leave a comment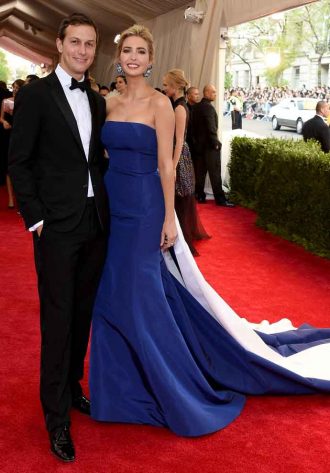 Click here for the 10 Most Powerful Political Couples Slideshow
Listen to the uInterview Podcast!
Get the most-revealing celebrity conversations with the uInterview podcast!