Trump Inaugural Committee Under Federal Investigation For Over $100 Million In Donations Raised From Foreign Donors
President Donald Trump's inaugural committee is being investigated by federal prosecutors in New York over potential financial abuses pertaining to the record $107 million it raised through donations, it was reported Thursday.
According to The Wall Street Journal, prosecutors are probing whether the committee misspent funds and whether top donors offered money in return for access to the then-newly installed Trump Administration. This, the newspaper noted, could constitute a violation of federal law, especially given that the inauguration committee was registered as a nonprofit organization.
The New York Times also reported late Thursday that prosecutors are seeking to determine whether individuals from foreign nations funneled possibly illicit donations to the inaugural committee and to a pro-Trump super PAC in an attempt to gain "influence over American policy." The report specified that the investigation is centering on Middle Eastern foreigners, especially those from Saudi Arabia, Qatar and the United Arab Emirates and speculation that these people may have potentially used "straw donors," or individuals who illegally use another entity's money in order to make a political donation in their own name. Special counsel Robert Mueller has investigated several Russian oligarchs who were allegedly invited to Trump's inauguration.
"The [committee] is not aware of any pending investigations and has not been contacted by any prosecutors. We simply have no evidence the investigation exists," Trump's inaugural committee said in a statement in response to news of the inquiry.
SLIDESHOW: DONALD TRUMP'S 30 CRAZIEST TWEETS
"The [committee's] finances were fully audited internally and independently and are fully accounted. Moreover, the inauguration's accounting was provided both to the Federal Election Commission and the IRS in compliance with all laws and regulations. These were funds raised from private individuals and were then spent in accordance with the law and the expectations of the donors. The names of donors were provided to the FEC and have been public for nearly two years and those donors were vetted in accordance with the law and no improprieties have been found regardng the vetting of those donors."
When asked about the Journal's report on Thursday, White House Press Secretary Sarah Huckabee Sanders appeared to imply Trump and First Lady Melania Trump weren't to blame for any alleged misuse of funds because they weren't directly involved in the inauguration planning.
"The biggest thing the President did, his engagement in the inauguration, was to come here and raise his hand and take the oath of office. The President was focused on the transition at that time and not on any of the planning for the inauguration."
The Journal reported that the probe into Trump's inaugural committee was launched in part because of documents seized by the FBI during a raid of Trump's former personal lawyer Michael Cohen's home and office in April. Among the materials taken in the raid was a taped conversation between Cohen and Stephanie Winston Wolkoff, a former adviser to Melania Trump. In the discussion, Wolkoff voiced concern over the inaugural committee's use of funds.
Notable donors to Trump's inaugural committee included AT&T Inc, Boeing Co. and billionaire Sheldon Adelson. However, none of these individuals or organizations are being investigated, according to several reports.
Read more about: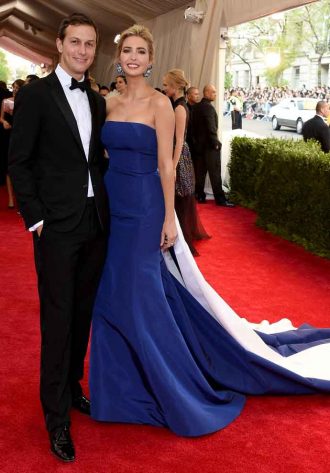 Click here for the 10 Most Powerful Political Couples Slideshow
Chat With uPolitics On Facebook! Get latest news and interviews delivered directly to your Messenger!