Read Full Redacted Mueller Report Text: Special Counsel Does Not Exonerate Trump Of Obstruction Of Justice
The full redacted version of special counsel Robert Mueller's report on Russian interference in the 2016 election was released late Thursday morning, and it did not exonerate President Donald Trump of obstruction of justice.
The report — which came roughly two hours after Attorney General William Barr started addressing reporters in a press conference about the document — reveals Trump attempted to take control of the Russia investigation and force Mueller's removal. The document marks a watershed moment just over midway through Trump's first term as president and comes just weeks shy of the two-year anniversary of the official beginning of the Russia inquiry.
Mueller's full 448-page report is now available on several websites, including the Justice Department's webpage. The document identifies "numerous" ties between Trump's 2016 campaign team and the Russian government, although it adds there is insufficient evidence to say any crimes like collusion or conspiracy were committed.
LIVE: @NBCNews Special Report: AG Barr to release a redacted version of the Mueller report this morning. https://t.co/Vxc4HyhcPU https://t.co/U5NIDYG36H

Subscribe!

A week of political news in your in-box.
We find the news you need to know, so you don't have to.

— NBC News (@NBCNews) April 18, 2019
If the Mueller Report is as good for Trump as Barr is claiming right now, why not release it first so people can come to the same conclusions that Barr did?

— Ari Melber (@AriMelber) April 18, 2019
The special counsel's report also shows Trump wanted to name an attorney general who would protect him and that the president tried to limit what would be publicly revealed about his eldest son Donald Trump Jr.'s meeting with a Russian lawyer — with links to the Kremlin — in New York in June 2016.
Paul Manafort, a lobbyist and political consultant who served as Trump's campaign chairman in 2016, was also found to have discussed a plot to allow Russia to control part of Ukraine with one of his Russian associates, according to the report.
George Papadopoulos, a 2016 Trump adviser on foreign policy, also reportedly suggested that Russia was looking to coordinate with Trump's campaign.
SLIDESHOW: TOP DEMOCRATS RUNNING FOR PRESIDENT IN 2020
Read Mueller's full report below:
Mueller Report by on Scribd
Read more about:
Leave a comment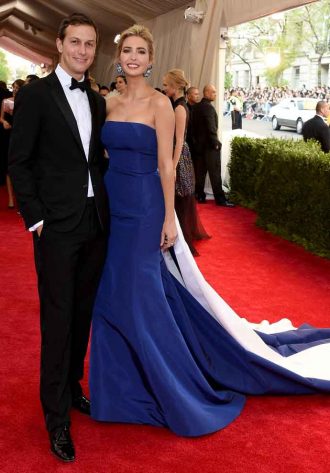 Click here for the 10 Most Powerful Political Couples Slideshow
Listen to the uInterview Podcast!
Get the most-revealing celebrity conversations with the uInterview podcast!