William Barr Spins Redacted Mueller Report As Total Exoneration Of Trump, Democrats Voice Anger
Attorney General William Barr called a press conference at the Justice Department on Thursday morning to discuss the contents of the redacted version of Special Counsel Robert Mueller's report.
"President Trump faced an unprecedented situation," Barr said at the news conference. "As he entered into office, and sought to perform his responsibilities as president, federal agents and prosecutors were scrutinizing his conduct before and after taking office, and the conduct of some of his associates."
"At the same time, there was relentless speculation in the news media about the president's personal culpability. Yet, as he said from the beginning, there was in fact no collusion," Barr added.
Several Democratic lawmakers were quick to blast Barr for spinning Mueller's nearly 400-page report on Russian meddling during the 2016 election as a complete exoneration of Trump. The special counsel announced late last month that he had found no evidence of collusion between Trump's 2016 campaign and the Kremlin, although he did not reveal his conclusion regarding whether or not the president committed obstruction of justice. In his four-page summary of Mueller's report sent in the form of a letter to Congress, Barr appeared to clear Trump of obstruction of justice, and many Democrats said they were unsatisfied with the attorney general's summary.
Subscribe!
A week of political news in your in-box.
We find the news you need to know, so you don't have to.
Barr also drew criticism in a testimony earlier this month when he suggested without evidence that the FBI spied on Trump's 2016 campaign. The Justice Department's leader told reporters Thursday morning that Mueller examined 10 incidents involving the president when investigating for potential obstruction of justice.
SLIDESHOW: TOP DEMOCRATS RUNNING FOR PRESIDENT IN 2020
"The president confirmed that, in the interests of transparency and full disclosure to the American people, he would not assert privilege over the special counsel's report," Barr told reporters Thursday. "Accordingly, the public report I am releasing today contains redactions only for the four categories that I previously outlined, and no material has been redacted based on executive privilege."
Among the Democrats who released statements on Wednesday urging Barr to cancel his news conference were Rep. Adam Schiff (D-Calif.), the House Intelligence chairman, Rep. Jerrold Nadler (D-N.Y.) — the House Judiciary chairman — and Rep. Elijah Cummings (D-Md.), the House Oversight chairman.
Read more about:
Leave a comment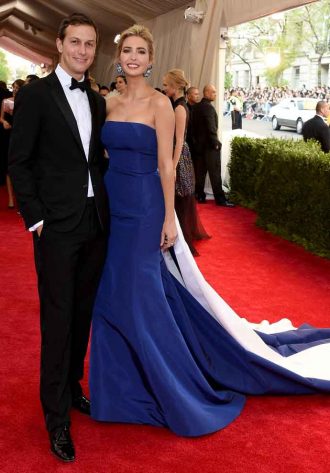 Click here for the 10 Most Powerful Political Couples Slideshow
Listen to the uInterview Podcast!
Get the most-revealing celebrity conversations with the uInterview podcast!