Democrats Slam William Barr's Trump Obstruction Of Justice Exoneration, Demand Mueller Report Become Public
Democratic lawmakers over the weekend seized on Attorney General William Barr's conclusion that President Donald Trump did not commit obstruction of justice and called for Special Counsel Robert Mueller's final report on his Russia probe be made public.
Mueller, whose investigation began in May 2017, has not yet reached a conclusion on Trump's alleged obstruction of justice. Barr sent the congressional judiciary committees a letter on Sunday in which he detailed the findings of the special counsel's inquiry.
"After reviewing the Special Counsel's final report on these issues; consulting with Department officials, including the Office of Legal Counsel; and applying the principles of federal prosecution that guide our charging decisions, Deputy Attorney General Rod Rosenstein and I have concluded that the evidence developed during the Special Counsel's investigation is not sufficient to establish that the President committed an obstruction-of-justice offense," Barr wrote.
"Our determination was made without regard to, and is not based on, the constitutional considerations that surround the indictment and criminal prosecution of a sitting president," he continued.
Subscribe!
A week of political news in your in-box.
We find the news you need to know, so you don't have to.
Trump and the White House quickly claimed victory after the conclusion of the special counsel's probe was revealed.
SLIDESHOW: TOP DEMOCRATS RUNNING FOR PRESIDENT IN 2020
Many Democrats quickly said in official statements or on Twitter that any watered-down or "sanitized" version of Mueller's report would be insufficient.
"A sanitized summary from Trump's handpicked bodyguard is not acceptable," said Rep. Bill Pascrell (D-N.J.). "Barr has his finger on the scale to protect Trump. The full report should be released immediately."
"From day one, Trump obstructed this investigation and refused to cooperate. Several of his top aides have been convicted in court. If Trump's AG won't hold him accountable for his crimes, it's up to Congress to investigate," Pascrell continued, adding that "the ball is now squarely in our court."
Among the other lawmakers who demanded Mueller's report be made public were several Democratic 2020 presidential candidates like Sens. Cory Booker (D-N.J.), Elizabeth Warren (D-Mass.), Kamala Harris (D-Calif.) and Kirsten Gillibrand (D-N.Y.).
The American public deserves the full report and findings from the Mueller investigation immediately—not just the in-house summary from a Trump Administration official. https://t.co/8Lj0O881Cw

— Cory Booker (@CoryBooker) March 24, 2019
Warren cited a House measure passed earlier this month in which lawmakers unanimously voted to make Mueller's full report public.
Rep. Jerrold Nadler, (D-N.Y.), the House Judiciary Committee chairman, said in a statement that his panel would call on Barr to testify.
Sen. Elizabeth Warren on #MuellerReport: "Everyone needs to get a chance to read the Mueller Report. It needs to be made public, all of it." pic.twitter.com/XeybAariPm

— The Hill (@thehill) March 24, 2019
Read more about:
Leave a comment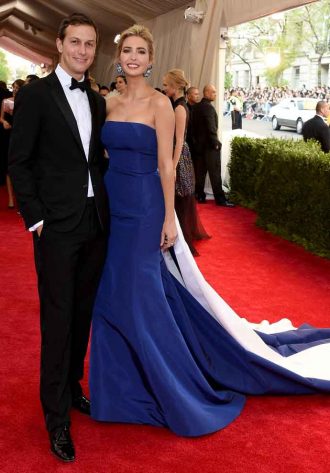 Click here for the 10 Most Powerful Political Couples Slideshow
Listen to the uInterview Podcast!
Get the most-revealing celebrity conversations with the uInterview podcast!