Redacted Mueller Report To Be Released Thursday, Trump Renews Call To "Investigate The Investigators"
A Justice Department spokeswoman revealed Monday that a redacted version of special counsel Robert Mueller's Russia investigation report will be publicly released Thursday morning.
House Democrats have been pushing for the full report to unveiled since late last month, after Mueller revealed his key conclusions on the probe, which found insufficient evidence to show President Donald Trump's 2016 campaign colluded with Russia's government. Attorney General William Barr sent Congress a four-page summary of the special counsel's findings, but many Democrats quickly voiced dissatisfaction with the letter. Barr is now being accused of misrepresenting many of Mueller's assessments and even of possibly siding with Trump, whom he exonerated of obstruction of justice. Barr suggested, without evidence, in his testimony earlier this month that the FBI may have spied on Trump's 2016 campaign, something the president has seized on as true.
"I think spying did occur," Barr told Congress. "The question is whether it was adequately predicated. I need to explore that."
Subscribe!
A week of political news in your in-box.
We find the news you need to know, so you don't have to.
Meanwhile, Trump on Monday renewed calls to "investigate" the "dirty cops" who launched the inquiry into his alleged collusion with Russia and accused Democrats like Hillary Clinton of conspiring with the country during the 2016 election. The president had previously questioned the "origins" of the investigation, although he appeared to mispronounce the word as "oranges" to the delight of many news outlets and late-night television hosts.
Mueller, and the A.G. based on Mueller findings (and great intelligence), have already ruled No Collusion, No Obstruction. These were crimes committed by Crooked Hillary, the DNC, Dirty Cops and others! INVESTIGATE THE INVESTIGATORS!

— Donald J. Trump (@realDonaldTrump) April 15, 2019
The Mueller Report, which was written by 18 Angry Democrats who also happen to be Trump Haters (and Clinton Supporters), should have focused on the people who SPIED on my 2016 Campaign, and others who fabricated the whole Russia Hoax. That is, never forget, the crime…..

— Donald J. Trump (@realDonaldTrump) April 15, 2019
SLIDESHOW: TOP DEMOCRATS RUNNING FOR PRESIDENT IN 2020
Rep. Doug Collins (R-Ga.), the top Republican on the House Judiciary Committee, reportedly urged his panel to invite Mueller to testify.
"It is Special Counsel Mueller who is best positioned to testify regarding the underlying facts and material in which you are so interested," Collins wrote in a letter to Rep. Jerry Nadler (D-N.Y.), the committee's chairman.
Read more about:
Leave a comment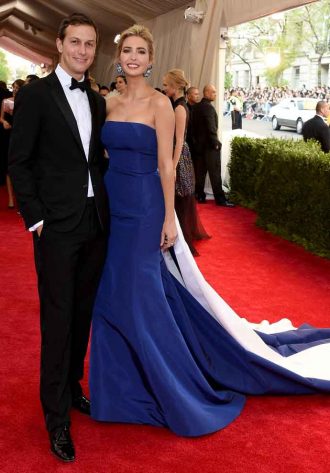 Click here for the 10 Most Powerful Political Couples Slideshow
Listen to the uInterview Podcast!
Get the most-revealing celebrity conversations with the uInterview podcast!