Primary Guide (May 15, 2018): Elections Set Tuesday For Nebraska, Idaho, Oregon & Pennsylvania — What To Watch For
Four states are holding primary elections on Tuesday night: Nebraska, Oregon, Idaho and Pennsylvania. Here is what you need to know about each state's primary.
Primary Election Guide For May 15: When Do Poll Close?
Pennsylvania is expected to be a crucial game-changer, as multiple congressional districts are up for grabs there. Democrats need to win 23 seats in the battleground state — which President Donald Trump won in 2016 — to have a chance at regaining control of the House of Representatives in November's midterms.
SLIDESHOW: DONALD TRUMP'S 30 CRAZIEST TWEETS
Furthermore, 2018 is also proving to be a record year for female candidates. Thus far, 599 women are running or have announced they are running for the Senate, Congress or Governor, according to Politico. Of those, 63 have won primaries, 57 have lost and the rest are still waiting for their respective primaries.
Subscribe!
A week of political news in your in-box.
We find the news you need to know, so you don't have to.
Earlier this year, Pennsylvania's Supreme Court ordered the state government to redraw its congressional district maps. Thus, a whopping 84 candidates are running for House seats in 18 districts there this year. Five of the 13 Republican Congressmen in Pennsylvania have resigned or announced they won't run for re-election.
Charlie Dent, a moderate, is leaving the state's 7th district, where Hillary Clinton got more votes than Trump in 2016. Six Democrats are running in this district.
Another 10 Democrats are running in Pennsylvania's 5th district. Rep. Patrick Meehan resigned last month from his seat in the suburban district following accusations of sexual harassment. Clinton also carried this district two years ago.
John Morganelli, the Northampton County district attorney, is running in the Democratic primary for an open seat in Pennsylvania's Lehigh Valley. His long experience in politics give him a strong edge over candidates like Greg Edwards, who has drawn support from both Bernie Sanders and the Congressional Black Caucus.
In Pennsylvania's Senate race, GOP Rep. Lou Barletta — who is backed by Trump — is hoping to unseat sitting Democratic Senator Bob Casey. Barletta is expected to be the heavy favorite over Rep. Jim Christiana to win the primary and face Casey in the fall.
In Nebraska, Tuesday's Democratic primary in the 2nd Congressional District will see moderate former Rep. Brad Ashford vying for his old seat against Kara Eastman, a children's nonprofit administrator.
Ashford, formerly a Republican, previously served one House term as a Democrat before the GOP's Don Bacon narrowly defeated him in a 2016 re-election bid.
The 46-year-old Eastman has touted gun control, single-payer, government-run health insurance and climate change legislation as some of the most important issues in her campaign.
In Idaho, Republican Rep. Raul Labrador is one of three GOP candidates hoping to become the heavily red state's next governor.
Republican Gov. C.L. "Butch" Otter has announced he won't run for re-election after serving three terms.
Finally, ten Republican candidates are competing for Democratic-leaning Oregon's governor seat, the highest number in more than 100 years.
The GOP has presented several strong contenders in this race, including Rep. Knute Buehler, businessman Sam Carpenter and former Navy pilot Greg Wooldridge. However, incumbent Democratic Gov. Kate Brown is still regarded as the favorite to retain her seat. Brown won a special election in 2016.
Oregon is one of eight states in which Democrats control the governor's seat and also hold majority in both legislative houses. There are also more voters in the state that identify as Democrats than as Republicans.
Read more about:
Leave a comment
You must be logged in to post a comment.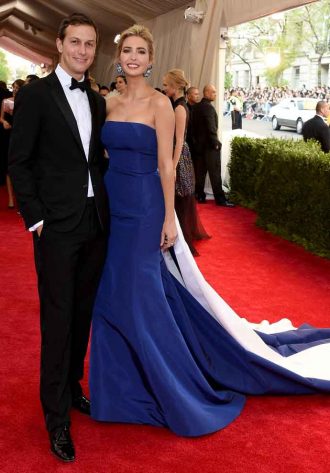 Click here for the 10 Most Powerful Political Couples Slideshow
Listen to the uInterview Podcast!
Get the most-revealing celebrity conversations with the uInterview podcast!