Attorney General Jeff Sessions Against Appointing Special Counsel To Investigate Hillary Clinton
Attorney General Jeff Sessions has dampened the hopes of the GOP for a special counsel investigation against Hillary Clinton.
JEFF SESSIONS COOLS GOP FERVOR TO INVESTIGATE CLINTON
The Republican party and various Donald Trump allies have been agitating for a probe into a 2010 deal that moved some U.S. uranium production capacity to a company with ties to Russia and the Kremlin. The deal was approved partly by the State Department, which at the time was led by Clinton. Though unfounded, some Republicans also believe that Russia donated funds to the Clinton Foundation to persuade the Democrat to support the deal.
The Department of Justice on Monday released a letter hinting that it might investigate matters related to Clinton. Assistant Attorney General Stephen Boyd wrote a letter to the House Judiciary Committee Chairman Bob Goodlatte saying that senior prosecutors will make a recommendation on whether "any matters not currently under investigation should be opened, whether any matters currently under investigation require further resources, or whether any merit the appointment of a special counsel."
On Tuesday, Sessions was asked why it had taken the DOJ so long to consider a special counsel to investigate Clinton, and Sessions noted that there probably would not be one. "Looks like is not enough basis to appoint a special counsel," he said.
Subscribe!
A week of political news in your in-box.
We find the news you need to know, so you don't have to.
Sessions has already recused himself from any matters about Clinton or about the 2016 presidential campaign, saying it would inappropriate for Trump to order him to target a political rival. "I have not been improperly influenced and would not be improperly influenced" by Trump, Sessions said. "I would say the Department of Justice can never be used to retaliate politically against opponents, and that would be wrong."
If the DOJ did initiate in any investigations, which Sessions – or in the case of recusal, Deputy Attorney General Rod Rosenstein – has much discretion over, Sessions says it would do so "without political influence, and they will be done correctly and properly." Sessions also told Sen. Chuck Grassley that he would recuse himself from any investigation about the Clinton email scandal or the Clinton Foundation.
Read more about:
Leave a comment
You must be logged in to post a comment.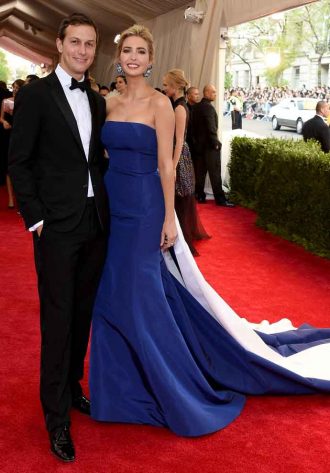 Click here for the 10 Most Powerful Political Couples Slideshow
Listen to the uInterview Podcast!
Get the most-revealing celebrity conversations with the uInterview podcast!