Mueller Report: Why Special Counsel Declined To Prosecute Donald Trump Jr.
Late last month, Special Counsel Robert Mueller announced he would not bring any new charges against Donald Trump Jr. or anyone else as part of his investigation into Russian meddling in the 2016 election.
The release of Mueller's full redacted report on Thursday morning confirmed this, as the special counsel explained in further detail why he ultimately didn't prosecute President Donald Trump's eldest son.
SLIDESHOW: TOP DEMOCRATS RUNNING FOR PRESIDENT IN 2020
Trump Jr. famously met with a Kremlin-backed Russian lawyer and several other people at Trump Tower in June 2016, an encounter that allegedly included discussions about Hillary Clinton's campaign and the presidential election.
Subscribe!
A week of political news in your in-box.
We find the news you need to know, so you don't have to.
"Taking into account the high burden to establish a culpable mental state in a campaign-finance prosecution and the difficulty in establishing the required valuation, the office decided not to pursue criminal campaign-finance charges against Trump Jr. or other campaign officials for the events culminating in the June 9 meeting," the report reads.
Mueller's team continued: "The office ultimately concluded that, even if the principal legal questions were resolved favorably to the government, a prosecution would encounter difficulties proving that campaign officials or individuals connected to the campaign willfully violated the law."
Despite this development, It is speculated Donald Trump Jr. could face charges from the Southern District of New York for his actions while serving alongside his brother Eric Trump as a top executive of the Trump Organization.
Read more about:
Leave a comment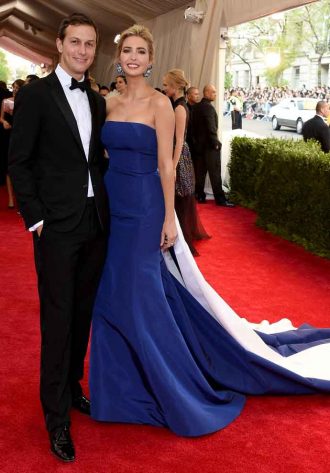 Click here for the 10 Most Powerful Political Couples Slideshow
Listen to the uInterview Podcast!
Get the most-revealing celebrity conversations with the uInterview podcast!