Mueller Report Says Trump "Expected" To Benefit From Illegal Actions Involving 2016 Russian Interference
Special counsel Robert Mueller's full redacted report was released Thursday morning, and one of the conclusions it includes is one stating that President Donald Trump is "expected" to benefit from Russia's efforts to meddle in the 2016 election.
According to Mueller's report, Trump tried to interfere with the special counsel's inquiry four times, although none of his subordinates were found guilty of this.
Among the Russian government's actions in 2016 that Trump could have benefited from are the country's attempts to hack the Democratic National Committee's email servers and use "bots" on social media websites to influence American voters to support Trump and disparage Hillary Clinton's campaign. Several congressional committees determined the Russians played a part in these actions in probes held last year, which also found that certain demographic groups like African-Americans were targeted as part of Russia's large scheme. Ahead of last year's midterm elections, several U.S. intelligence officials also issued warnings that Russia may try to influence those elections as well.
SLIDESHOW: TOP DEMOCRATS RUNNING FOR PRESIDENT IN 2020
Subscribe!
A week of political news in your in-box.
We find the news you need to know, so you don't have to.
Mueller also explained in his report why he declined to subpoena Trump in the Russia probe. The special counsel had famously sought a one-on-one interview with the president and even sent him a list of questions on several issues, including his contacts with Russia and obstruction of justice.
"Ultimately, while we believed that we had the authority and legal justification to issue a grand jury subpoena to obtain the President 's testimony, we chose not to do so," the report said. "We made that decision in view of the substantial delay that such an investigative step would likely produce at a late stage in our investigation."
Read more about:
Leave a comment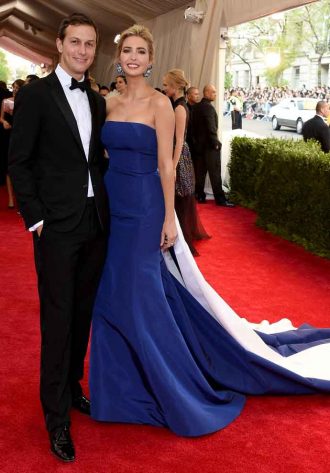 Click here for the 10 Most Powerful Political Couples Slideshow
Listen to the uInterview Podcast!
Get the most-revealing celebrity conversations with the uInterview podcast!