Why Didn't Robert Mueller & Justice Dept. Subpoena Trump In Russia Probe?
Over the weekend, Special Counsel Robert Mueller released his final report on his nearly two-year-long investigation into alleged collusion between President Donald Trump's 2016 campaign team and Russia, and ultimately concluded that there was no conspiracy or coordination between the two parties.
Many people are now wondering why Mueller and the Justice Department didn't ultimately decide to subpoena Trump. On Sunday, a CNN panel analyzed Attorney General William Barr's four-page summary of the special counsel's report, and speculated that the president wasn't subpoenaed because there was no key evidence of the claim that Trump committed obstruction of justice.
Mueller's team had sought a sit-down interview with Trump several times in recent months. The special counsel event sent the president a list of questions regarding, among other things, obstruction of justice and his ties to Russia's government. Trump submitted his answers to those questions late last November, after the 2018 midterm elections.
SLIDESHOW: TOP DEMOCRATS RUNNING FOR PRESIDENT IN 2020
Current Justice Department policy states that a sitting president cannot be indicted.
NEW: Mueller deliberated at length with DOJ officials about issuing a subpoena for President Donald Trump to be interviewed, but ultimately the decision was made not to move forward with such a significant investigative step: @evanperez @PamelaBrownCNN @LauraAJarrett

— Shimon Prokupecz (@ShimonPro) March 24, 2019
Don't get snowed by Trump's claim that he wants the Mueller report released.

If and when House Dems subpoena the report, at *that* point we'll learn whether Trump meant what he said.

And there are questions WH can be asked *now* to call their bluff:https://t.co/gZsKXOBGyK

— Greg Sargent (@ThePlumLineGS) March 20, 2019
"In cataloguing the President's actions, many of which took place in public view, the [Mueller] report identifies no actions that, in our judgment, constitute obstructive conduct, had a nexus to a pending or contemplated proceeding, and were done with corrupt intent, each of which, under the Department's principles of federal prosecution guiding charging decisions, would need to be proven beyond a reasonable doubt to establish an obstruction-of-justice offense," Barr wrote in his summary.
Read more about: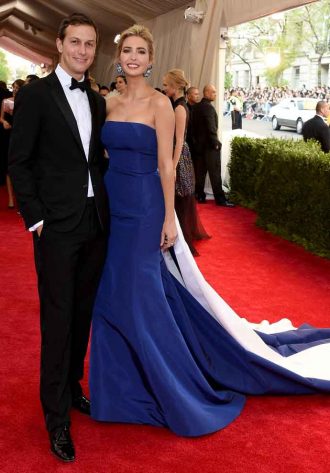 Click here for the 10 Most Powerful Political Couples Slideshow
Listen to the uInterview Podcast!
Get the most-revealing celebrity conversations with the uInterview podcast!