Joe Biden Readies 2020 Presidential Bid, Speculation Mounts That He Will Pick Stacey Abrams As Running Mate
Joe Biden has not yet officially announced he will run for president in 2020, but the Democratic former vice president strongly suggested this week he will launch a bid to challenge President Donald Trump. 
The former Delaware Senator has reportedly told supporters privately that he will enter the crowded race.
"I have the most progressive record of anybody running for the… anybody who would run [for president]," Biden told supporters at an event this week, quickly correcting himself but still drawing cheers and applause from the crowd. Recent polls have shown Biden leads all Democratic contenders for the presidency in 2020 — with other candidates like Sen. Bernie Sanders (I-Vt.), Sen. Kamala Harris (D-Calif.) and Beto O'Rourke trailing relatively close behind — even though he has not even formally declared a bid.
Biden, 76, has also been rumored to choose former Georgia gubernatorial candidate Stacey Abrams as his running mate. Abrams, a member of George's congress, lost her bid for governor against Republican Brian Kemp in last year's midterms in a race that drew significant attention due to controversies like alleged suppression of votes cast by African-Americans. Abrams, 45, vehemently spoke out against these allegations during her campaign.
Subscribe!
A week of political news in your in-box.
We find the news you need to know, so you don't have to.
Not promoting this strategy, but let's dispense with talk of gimmickry or Biden "using" Stacey Abrams. Such framing disrespects her. If ever there were a person in charge of her own life, it is Stacey Abrams. https://t.co/YRdmQiQl4O

— Connie Schultz (@ConnieSchultz) March 21, 2019
SLIDESHOW: TOP DEMOCRATS RUNNING FOR PRESIDENT IN 2020 
A Biden-Abrams ticket would likely appear to help the Democratic Party by appealing to a wide array of voters in the 2020 election. Although she does not boast much political experience, Abrams has made herself known as a fighter, as demonstrated by her gubernatorial campaign and her impassioned response to this year's State of the Union Address.
Should Biden enter the 2020 race, he would be the second-oldest Democratic candidate after 77-year-old Sanders. Biden is known for holding moderate viewpoints on many issues, and even had conservative-leaning stances regarding subjects like corporate regulation.
Read more about:
Leave a comment
You must be logged in to post a comment.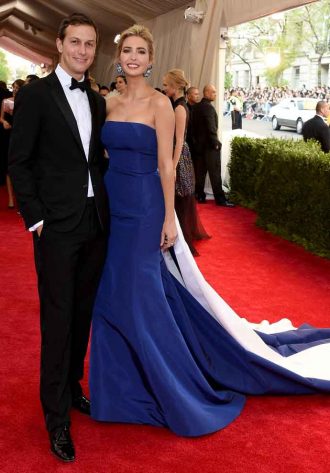 Click here for the 10 Most Powerful Political Couples Slideshow
Listen to the uInterview Podcast!
Get the most-revealing celebrity conversations with the uInterview podcast!