Beto O'Rourke Raises Record $6.1 Million In First 24 Hours Of 2020 Presidential Campaign
Beto O'Rourke raised an incredible $6.1 million online within just 24 hours of announcing his 2020 presidential bid, it was reported Monday.
The 46-year-old Texas congressman's contribution levels outpace those of his fellow Democratic presidential contenders, and put him on track to potentially become the party's nominee.
O'Rourke — who has stressed his campaign's focus on small donations rather than corporate or political action committee (PAC) money — even surpassed Democratic socialist Sen. Bernie Sanders (I-Vt.), who raised $5.9 million after announcing his own 2020 run last month. Sanders also raised more than $10 million in less than one week of campaigning.
This is a campaign of people. All people, no PACs. All people, no special interests. All people, no corporations. Very grateful to be running this race with you. pic.twitter.com/yZ7x6GV2rX

Subscribe!

A week of political news in your in-box.
We find the news you need to know, so you don't have to.

— Beto O'Rourke (@BetoORourke) March 18, 2019
In last year's midterm elections, O'Rourke came up short but close in a Senate bid against incumbent Sen. Ted Cruz (R-Texas), and his popularity has appeared to only grow stronger ever since. Just days after losing to Cruz, many pundits began speculating whether O'Rourke would launch a 2020 presidential bid.
O'Rourke officially announced his 2020 bid for president on Thursday in a video alongside his wife and also made a visit to Iowa, the site of the caucuses that kick off the presidential primaries. During his appearance in Iowa, the young Democrat issued a message of hope for a great nation that is based on ideas of unity and integrity, and said that he or any of his fellow candidates would be a better leader for the country than President Donald Trump. O'Rourke's inspiring rhetoric has for some time drawn comparisons to Barack Obama in 2008. Trump commented on O'Rourke's campaign announcement by saying he was surprised by the Texas congressman's wild hand gestures, a remark that drew strong mockery for its irony.
SLIDESHOW: TOP DEMOCRATS RUNNING FOR PRESIDENT IN 2020 
According to several reports, all presidential candidates are required to file fund-raising reports at the end of March. These initial filings will be publicly revealed on April 15, which is Tax Day.
Sen. Kamala Harris (D-Calif.), another 2020 presidential contender, reportedly raised $1.5 million just one day after announcing her bid in January, on Martin Luther King Jr. Day.
O'Rourke's tweets also showed him traveling to states like Michigan, Ohio and Wisconsin in recent days.
Sam asked if we're going to be nice to one another. The antidote to what we see in politics today is not more meanness, pettiness, smallness, and hatred. It is treating one another with civility and decency, and staying focused on the big things we want to accomplish together. pic.twitter.com/q0pQe2a8MS

— Beto O'Rourke (@BetoORourke) March 18, 2019
Read more about:
Leave a comment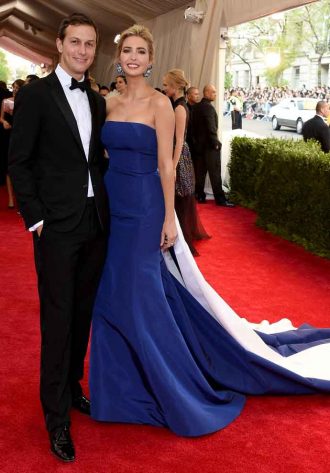 Click here for the 10 Most Powerful Political Couples Slideshow
Listen to the uInterview Podcast!
Get the most-revealing celebrity conversations with the uInterview podcast!