Sen. Kamala Harris Announces 2020 Presidential Run
On Monday morning, Sen. Kamala Harris (D-Calif.) announced she will be running for president in 2020.
The 54-year-old lawmaker — who earlier this month released a book called Truths We Hold: An American Journey, for which she has gone on tour — has been teasing a presidential bid ever since before the 2018 midterm elections in November. Since the new year started, she also appeared on several talk shows, including The View and The Late Show with Stephen Colbert. 
Harris, who has been serving as a senator since 2016, previously worked as an attorney general in California. She is a member of the Senate Judiciary Committee.
"My entire career has been focused on keeping people safe," Harris said on ABC.
Subscribe!
A week of political news in your in-box.
We find the news you need to know, so you don't have to.
"When I look at this moment in time, I know the American people deserve to have someone who is going to fight for them… and put them in front of self-interest."
I'm running for president. Let's do this together. Join us: https://t.co/9KwgFlgZHA pic.twitter.com/otf2ez7t1p

— Kamala Harris (@KamalaHarris) January 21, 2019
SLIDESHOW: DONALD TRUMP'S 30 CRAZIEST TWEETS
Harris follows many other prominent Democrats like Sen. Elizabeth Warren (D-Mass.), Sen. Kirsten Gillibrand (D-N.Y.), former Barack Obama Cabinet member Julian Castro and Rep. Tulsi Gabbard (D-Hawaii) in announcing a 2020 presidential run to challenge President Donald Trump. Gillibrand and Warren have both launched presidential exploratory committees. Harris also gave a nod to civil rights icon Martin Luther King, Jr., and said she was proud to announce her 2020 presidential campaign on the holiday that celebrates him, especially as the daughter of civil rights activists.
"Today, the day we celebrate Dr. King, is a very special day for all of us as Americans, and I'm honored to be able to make my announcement on the day that we commemorate him," Harris stated.
According to RealClearPolitics, Harris is averaging 5 percent support in recent polls about potential 2020 Democratic presidential contenders.
Harris, who is black, also said on The View that she believes the U.S. is ready for a woman of color to be in the Oval Office, and added she thinks the American people look for "commonality" in a presidential candidate rather than "if a leader is the gender or the race that we prefer."
"When people are waking up in the middle of the night with the thing that has been weighing on them … they aren't waking up thinking that thought through the lens of the party with which they're registered to vote," said Harris. "When they wake up thinking that thought, they are not thinking it through some demographic."
She continued: "When they wake up thinking that thought, it usually has to do with one of very few things: It usually has to do with their personal health, about their children or their parents," she said. "Can I get a job? Keep a job? Pay the bills by the end of the month? Retire with dignity?"
"The vast majority of us have so much more in common than what separates us," the senator added.
Harris also boasts a long record of working as a prosecutor in California, so it would come as no surprise should part of her 2020 campaign focus on criminal justice reform.
Read more about:
Leave a comment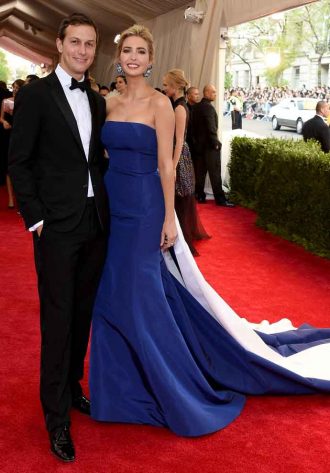 Click here for the 10 Most Powerful Political Couples Slideshow
Listen to the uInterview Podcast!
Get the most-revealing celebrity conversations with the uInterview podcast!