Democratic Rep. Tulsi Gabbard Knocks Donald Trump: "Being Saudi Arabia's B**** Is Not 'America First' "
On Tuesday, Donald Trump declared his intention to continue backing Saudi Arabia and take no actions against the country despite the murder of the late Jamal Khashoggi. On Wednesday, Rep. Tulsi Gabbard had some choice words for Trump over his controversial decision.
Rep. Gabbard: Trump "Saudi Arabia's B****"
Gabbard issued her statement succinctly on Twitter, tweeting at the president to inform him that "being Saudi Arabia's b****" does not equate to placing America first.
Notably, the 37-year-old Iraq War veteran had previously tried to work with Trump, meeting with the then-President Elect in November 2016 to discuss the Syrian war and other pertinent issues. She described their meeting as "frank and positive."
Hey @realdonaldtrump: being Saudi Arabia's bitch is not "America First."

— Tulsi Gabbard (@TulsiGabbard) November 21, 2018
Reports from the CIA and others have determined that the Saudi government did indeed conspire to murder Khashoggi, a known dissenter. Trump, however, remained unconvinced, saying in his statement, "It could very well be that the Crown Prince had knowledge of this tragic event — maybe he did and maybe he didn't!"
Trump continued, explaining how Saudi cooperation is needed in fighting terrorism and keeping oil prices at a minimum. He tweeted the following morning that prices for oil are "getting lower," thanking the Saudi government for their part.
Oil prices getting lower. Great! Like a big Tax Cut for America and the World. Enjoy! $54, was just $82. Thank you to Saudi Arabia, but let's go lower!

— Donald J. Trump (@realDonaldTrump) November 21, 2018
Read more about:
Leave a comment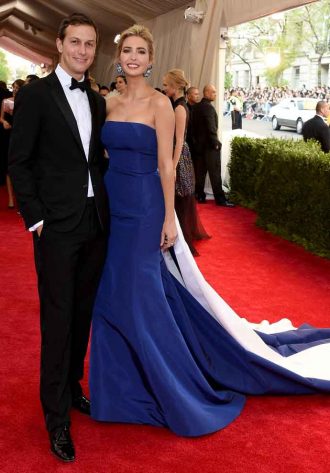 Click here for the 10 Most Powerful Political Couples Slideshow
Chat With uPolitics On Facebook! Get latest news and interviews delivered directly to your Messenger!