Beto O'Rourke Announces 2020 Presidential Run [VIDEO]
Former Rep. Beto O'Rourke (D-Texas) announced Thursday morning he will run for president in 2020, after weeks of speculation on whether the young Democrat would enter the crowded race.
O'Rourke, 46, became one of the Democratic Party's darlings last year after his failed but close Senate bid against Sen. Ted Cruz (R-Texas), and even drew comparisons to Barack Obama when he ran for president in 2008 because of his hopeful rhetoric.
Despite his strong appeal, O'Rourke has not yet said what the signature issue of his 2020 campaign would be. The Texas congressman has criticized President Donald Trump multiple times for his anti-immigrant rhetoric and proposal of a wall, and for his administration's policy of separating migrant families at the border, among other things. O'Rourke has also spoken out against the large role of corporate money and political action committees (PACs) in politics and especially in public campaigns. He has chosen to finance his campaign largely with small contributions from individual voters, just like Sen. Bernie Sanders (I-Vt.), who reached astoundingly high donation levels just days after announcing his 2020 bid for president.
SLIDESHOW: TOP DEMOCRATS RUNNING FOR PRESIDENT IN 2020
Subscribe!
A week of political news in your in-box.
We find the news you need to know, so you don't have to.
"This moment of peril produces perhaps the greatest moment of promise for this country and for everyone inside it,'' O'Rourke said in a video announcing his campaign in which he sat beside his wife, Amy Hoover Sanders. He reportedly started a three-day tour of Iowa — the site of the caucuses that kick off the primary season — on Thursday morning.
I am running to serve you as the next president. The challenges we face are the greatest in living memory. No one person can meet them on their own. Only this country can do that, and only if we build a movement that includes all of us. Say you're in: https://t.co/EKLdkVET2u pic.twitter.com/lainXyvG2n

— Beto O'Rourke (@BetoORourke) March 14, 2019

In total, 15 Democratic candidates have officially announced they will run for president in 2020. Others, like former Vice President Joe Biden and Rep. Eric Swalwell (D-Calif.), have yet to formally announce whether they will launch a bid.
Although O'Rourke has garnered much support from liberals and even some celebrities like LeBron James and Beyonce, some voters have also reportedly questioned whether a while male is the best choice for the 2020 Democratic nominee, as the party saw a record number of female and minority candidates win midterm races last year. Some people had predicted O'Rourke would choose not to run for president and instead run for governor or Senator in Texas, this time against Sen. John Cornyn (R-Texas).
The 2020 election will certainly be atypical because given the high number of Democrats running, the eventual presidential nominee could earn the honor with a small percentage of the final vote, assuming none of them drop out of the race.
Early polls show Biden and Sanders as the top two favorite Democratic candidates to become the nominee in 2020.
Read more about:
Leave a comment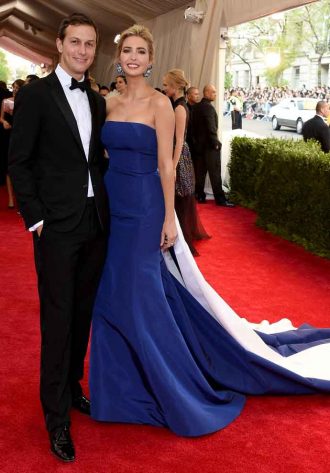 Click here for the 10 Most Powerful Political Couples Slideshow
Listen to the uInterview Podcast!
Get the most-revealing celebrity conversations with the uInterview podcast!