GOP Group Club For Growth Attacks Beto O'Rourke With Ad Ahead Of 2020 Presidential Announcement
A famous conservative organization is preparing to take down Rep. Beto O'Rourke (D-Tex.) in a new television ad just days before the Democratic former Senate candidate is expected to announce whether or not he will run for president in 2020.
Club for Growth, an anti-tax group, will reportedly start airing a two-minute commercial in Iowa this week intended to attack O'Rourke, who earned the adoration of many liberal voters in his failed Senate bid against Sen. Ted Cruz (R-Tex.) last year. Many Democrats have compared O'Rourke, 46, to Barack Obama when he was campaigning for president in 2008, although Club for Growth says in its new ad that the young congressman does not deserve such a comparison. The commercial also depicts O'Rourke as an emblem of "white male privilege" and accuses him of "cultural appropriation."
"With a charmed life like his, you can never really lose," the ad says. "That's why Beto's running for president — because he can."
.@BetoORourke is the privileged white man Democrats say they hate. pic.twitter.com/Bst8MY3hKP

Subscribe!

A week of political news in your in-box.
We find the news you need to know, so you don't have to.

— CFG Action (@cfgAction) March 11, 2019
SLIDESHOW: TOP DEMOCRATS RUNNING FOR PRESIDENT IN 2020
Our country must be defined not by our smallness, our fears, or our paranoia but by our personal stories, the courage of our convictions, and the big, bold, ambitious things we want to achieve together. pic.twitter.com/D29oEUJgke

— Beto O'Rourke (@BetoORourke) February 16, 2019
A record number of Democratic politicians of varying ages, genders and races have announced 2020 presidential campaigns in recent weeks to challenge President Donald Trump. 
Club for Growth President David McIntosh said Republicans could risk losing Texas should O'Rourke be chosen as the Democratic nominee in 2020.
"We watched what he did in Texas in the race against Cruz and realized his potential within the Democratic primary system is enormously larger than what people are giving him credit for right now. We realized, here is a real potential threat because if he is the nominee then Texas suddenly is in play," McIntosh said.
O'Rourke has blasted Trump and Republicans on several issues, including their demonization of immigrants. The Texas lawmaker has also spoken out against the role of corporate money and political action committees (PACs) in public campaigns.
Trump has already begun mounting a 2020 re-election campaign despite multiple investigations into him, his family, his businesses and his 2016 campaign.
Read more about:
Leave a comment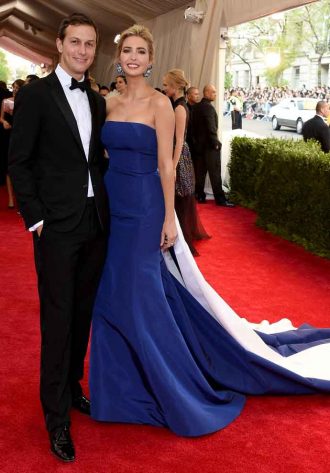 Click here for the 10 Most Powerful Political Couples Slideshow
Listen to the uInterview Podcast!
Get the most-revealing celebrity conversations with the uInterview podcast!