Howard 'Goodloe' Sutton, Editor Of Alabama's 'Democrat-Reporter,' Calls For Ku Klux Klan To Resume Operations
Last week, Howard "Goodloe" Sutton, the editor and publisher of the Democrat-Reporter newspaper in Linden, Alabama, published an op-ed calling for the Ku Klux Klan to resume its operations, specifically to rid Washington, D.C. of Democrats who are in his estimation raising Alabama taxes, instigating war and halting the draft.
Sutton is known for having made offensive remarks about former President Barack Obama and former First Lady Michelle Obama, among other things. He also once referred to Hillary Clinton as a "fat little oinker" and made controversial comments about black NFL players kneeling for the national anthem – he said those athletes were simply replicating what slaves did for their white masters 200 years prior.
Sutton titled his op-ed, which was published on Feb. 14, "Klan Needs to Ride Again."
The editor says it's the time for the KKK "to night ride again" and writes: "Democrats in the Republican Party and Democrats are plotting to raise taxes in Alabama. They do not understand how to eliminate expenses when money is needed in other areas."
Subscribe!
Stay informed on the latest political news.
Sutton went on to blame Democrats for implementing tax hikes to start wars throughout history like World War I, World War II, the Korean War and the Vietnam War.
In her own opinion editorial for CNN this week, Ashley Jones — a Birmingham, Alabama native — argues that Sutton is not simply "Alabama's problem" or the South's issue.
"He is part of an American problem which has festered and bubbled since before 1776," Jones wrote. "Since 1526, when the first Africans were stolen and taken to the hell of slavery. The very Constitution Sutton claims 'the ignorant' don't understand was originally written to allow men like him to belittle and dehumanize all who weren't white, landowning and male."
Check the date. A paper published this in 2019. Wow. pic.twitter.com/jmVSTO61lX

— Chip Brownlee (@ByChipBrownlee) February 18, 2019
Jones also called Sutton's editorial "hateful" and "misguided" and referenced historic examples of lynchings of African-Americans, as well as recent incidents of police officers shooting or using excessive physical force against unarmed black people like Trayvon Martin and Sandra Bland.
SLIDESHOW: TOP DEMOCRATS RUNNING FOR PRESIDENT IN 2020
According to AL.com, the University of Southern Mississippi has removed Sutton's name from its School of Mass Communication and Journalism's Hall of Fame.
Sutton's editorial comes at a time of increasingly open acts of white supremacy in the U.S. since President Donald Trump took office two years ago. Since then, neo-Nazis and other white nationalists rallied in Charlottesville, Virginia in August 2017 and clashed in violent confrontations with counter-protesters, and lawmakers like Rep. Steve King (R-Iowa) have been denounced and reprimanded for racist and white supremacist rhetoric.
Many Alabama officials, including Democratic Sen. Doug Jones, have called for Sutton to resign.
OMG! What rock did this guy crawl out from under? This editorial is absolutely disgusting & he should resign -NOW!

I have seen what happens when we stand by while people-especially those with influence- publish racist, hateful views.

Words matter. Actions matter. Resign now! https://t.co/V1V1vxDBKH

— Doug Jones (@DougJones) February 19, 2019
The Alabama Press Association also reportedly denounced Sutton's op-ed and added it does not condone any type of violence.
Read more about: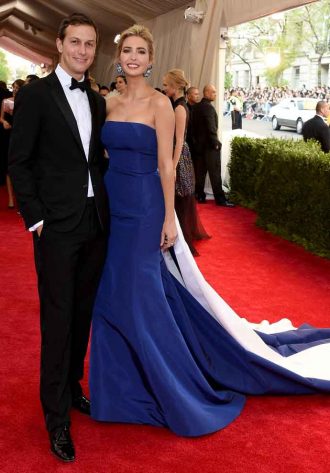 Click here for the 10 Most Powerful Political Couples Slideshow
Listen to the uInterview Podcast!
Get the most-revealing celebrity conversations with the uInterview podcast!