House Democrats Demand Mueller's Full Russia Probe Report By Next Week
House Democrats on Monday ramped up their mission to secure Robert Mueller's full report, demanding that the special counsel's complete findings on the Russia investigation be released by next Tuesday, April 2.
Mueller ultimately concluded that President Donald Trump and his 2016 campaign team did not conspire or coordinate with Russia's government during the election, although he has not yet determined whether or not the president obstructed justice. Democrats quickly blasted Attorney General William Barr for delivering an insufficient summary of Mueller's findings, which he delivered to both congressional judiciary committees in the form of a letter. Democrats on the House Judiciary Committee strongly suggested they would be ready to issue a subpoena for Barr to testify should he fail to deliver Mueller's full report by next week.
"I believe that what Mueller was saying by not making a finding with regard to obstruction was that he wanted the Congress to take a look at it, and we make the decision," House Oversight and Reform Committee Chairman Elijah Cummings (D-Md.) told reporters.
?ICYMI:Chairman @RepCummings along with five other House Chairs demand the full #MuellerReport by April 2. Read their full letter to AG Barr here: https://t.co/TFbtl9OzQj pic.twitter.com/atY3VhstQj

Subscribe!

A week of political news in your in-box.
We find the news you need to know, so you don't have to.

— Oversight Committee (@OversightDems) March 26, 2019
SLIDESHOW: TOP DEMOCRATS RUNNING FOR PRESIDENT IN 2020
Mueller's reported insisted that although Trump was not charged with any crimes, he was also not completely exonerated. The White House and conservative news outlets like Fox News declared victory nonetheless, focusing their attention more on the lack of collusion with Russia than on potential obstruction of justice charges.
Many Democratic lawmakers, like Rep. Gerry Connolly (D-Va.), seized on the line from Mueller's report that emphasized Trump wasn't fully cleared.
"Right there in black and white, we have the special prosecutor saying, he might have committed a crime," Connolly said Monday. "Wouldn't you want to know a lot about that, versus declaring, this is over, let's move on?"
"It's not a norm that American presidential campaigns consult with Russians and it shouldn't be, and yet we know 17 officials did, on 100 occasions, and lied about it. So, there's still plenty to look at," he added. Other Democrats also noted the fact that several congressional committees determined that Russia meddled in the 2016 election even without coordinating with the Trump campaign.
The weekend's release of key conclusions from Mueller's report caused a delay of the House Intelligence Committee's scheduled public interview with Felix Sater, the lead negotiator involved in the Trump Tower Moscow deal.
Earlier this month, the House voted 420-0 to release Mueller's full report, something many Democrats have stressed.
Some Republicans, like Sen. Susan Collins (R-Maine), said they would rather the Justice Department deal with the obstruction of justice issue with senators behind closed doors.
"It would be helpful if the attorney general and the deputy attorney general, Rod Rosenstein, who's been really the central player in this long saga, testified in closed session on the obstruction issue on how they reached their decision," said Collins. "In Judiciary or perhaps in the SCIF, if we could get senators to not leak."
Read more about:
Leave a comment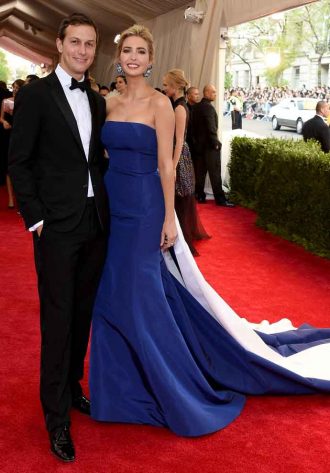 Click here for the 10 Most Powerful Political Couples Slideshow
Listen to the uInterview Podcast!
Get the most-revealing celebrity conversations with the uInterview podcast!