Cohen Gives House Panel Documents Showing Testimony On Trump Tower Moscow Deal Was Edited By Trump Lawyers
Michael Cohen, President Donald Trump's former personal lawyer, gave the House Intelligence Committee on Wednesday documents demonstrating that his false 2017 testimony to the panel regarding plans for a Trump Tower in Moscow was edited.
Cohen arrived to Capitol Hill Wednesday for his second closed-door interview with the panel since he pled guilty in November to lying to Congress about the real estate deal. In January, former New York City Mayor Rudy Giuliani, another attorney for Trump, said negotiations for the Trump Tower Moscow deal were held up until shortly before Election Day 2016, but later walked back that comment.
Rep. Adam Schiff (D-Calif.), the House Intelligence Committee chairman, told reporters Cohen gave the group documents but did not answer specific questions about Trump's former fixer's most recent revelation.
Cohen claimed that Jay Sekulow, a member of Trump's legal team, edited his false statement regarding the Trump Tower Moscow deal. Sekulow denied this allegation, calling it "completely false."
Subscribe!
A week of political news in your in-box.
We find the news you need to know, so you don't have to.
SLIDESHOW: TOP DEMOCRATS RUNNING FOR PRESIDENT IN 2020
Congressional committees have been probing in recent days the extent of alleged Russian interference in the 2016 election. Cohen reportedly testified before the House Intelligence panel for more than 16 hours over a two-day span.
"Mr. Cohen cooperated fully with the Committee, answered every question we asked of him during both interview sessions, and provided important testimony and materials relevant to the core of our probe and that will allow us to advance our investigation substantially," Schiff said Wednesday.
Rep. Raja Krishnamoorthi (D-Ill.), who serves on both the Oversight and Intelligence Committees, said of Cohen that "my impression is he comes across as credible." Krishnamoorthi also said Cohen was "specific" and "consistent."
Some GOP lawmakers, meanwhile, have accused Democrats of tampering with witnesses and continued trying to depict Cohen as a liar. Rep. Mike Turner (R-Ohio) is one such congressman, as he reportedly sent Cohen a letter inquiring about his discussions with Schiff prior to his hearing.
Schiff has publicly stated that he and Cohen have talked about Trump's threats against his former lawyer and his family, especially Cohen's father-in-law. This was the main reason Cohen requested to have his congressional testimony delayed. Cohen's attorney Lanny Davis blasted Trump as a "mafioso" and accused the president of using witness intimidation tactics.
Cohen is expected to begin a three-year prison sentence on May 6 after pleading guilty to lying to Congress, bank and tax fraud, and campaign finance violations.
Read more about:
Leave a comment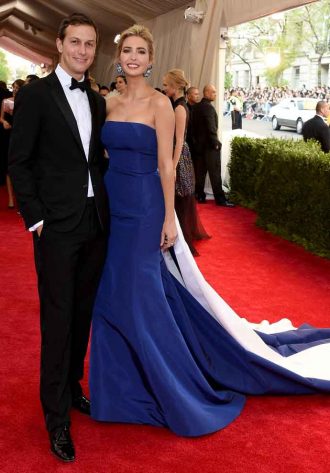 Click here for the 10 Most Powerful Political Couples Slideshow
Listen to the uInterview Podcast!
Get the most-revealing celebrity conversations with the uInterview podcast!