Rep. Jerry Nadler & Top Democrats Blast William Barr's Credibility On Mueller Report: "Keep Your Mouth Shut"
House Democrats rapidly attacked Attorney General William Barr's credibility Wednesday ahead of a press conference he gave Thursday morning about the redacted version of special counsel Robert Mueller's report.
Rep. Jerry Nadler (D-N.Y.), the House Judiciary Committee's chairman, was among several Democrats to accuse of Barr of spinning Mueller's report to favor President Donald Trump. Reports that Justice Department officials have already exchanged information about the special counsel's conclusions with the White House only caused more anger from Congress.
House Speaker Nancy Pelosi (D-Calif.) also slammed Barr on Twitter:
Subscribe!
A week of political news in your in-box.
We find the news you need to know, so you don't have to.
AG Barr has thrown out his credibility & the DOJ's independence with his single-minded effort to protect @realDonaldTrump above all else. The American people deserve the truth, not a sanitized version of the Mueller Report approved by the Trump Admin. https://t.co/fgXwiLuQfr

— Nancy Pelosi (@SpeakerPelosi) April 17, 2019
Attorney General Barr's partisan behavior has triggered a crisis of independence & impartiality.

— Nancy Pelosi (@SpeakerPelosi) April 18, 2019
I'm deeply troubled by reports that the WH is being briefed on the Mueller report AHEAD of its release. Now, DOJ is informing us we will not receive the report until around 11/12 tomorrow afternoon — AFTER Barr's press conference. This is wrong. #ReleaseTheReport https://t.co/bR50HhGJ0i

— (((Rep. Nadler))) (@RepJerryNadler) April 17, 2019
SLIDESHOW: TOP DEMOCRATS RUNNING FOR PRESIDENT IN 2020
Nadler and Pelosi were also among several Democrats who called for Mueller to testify in order to clarify any findings and keep the process surrounding the release of his report independent and impartial.
Rep. Hakeem Jeffries (D-N.Y.), the House Democratic Caucus chairman, was even more sharp in his criticism of Barr, tweeting "keep your mouth shut."
So-called Attorney General is presiding over a dog and pony show.

Here is a thought.

Release the Mueller report tomorrow morning and keep your mouth shut.

You have ZERO credibility.https://t.co/fKFeexUKkX

— Hakeem Jeffries (@RepJeffries) April 17, 2019
Attorney General Barr is speaking right now.

Ignore him.

He has nothing important to say.#ReleaseTheReport

— Hakeem Jeffries (@RepJeffries) April 18, 2019
Meanwhile, some GOP lawmakers like Rep. Doug Collins (R-Ga.), the top-ranking Republican on the House Judiciary Committee, took aim at Democrats and accused Nadler of "trying to spin" Mueller's report. Nadler had said Barr was responsible for "waging a media campaign" on behalf of Trump.
The only person trying to spin the report is @RepJerryNadler. The AG has done nothing unilaterally. After partnering with DAG Rosenstein to share principal conclusions, Barr is releasing the report voluntarily, working with Mueller's team step by step.

— Rep. Doug Collins (@RepDougCollins) April 18, 2019
Read more about:
Leave a comment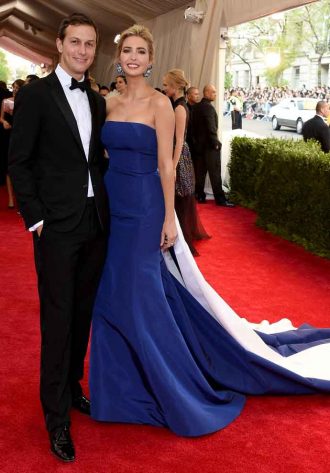 Click here for the 10 Most Powerful Political Couples Slideshow
Listen to the uInterview Podcast!
Get the most-revealing celebrity conversations with the uInterview podcast!