VIDEO EXCLUSIVE: Democratic 2020 Presidential Candidate John Delaney On His Plan To Improve U.S. Economy
The American economy has been visibly strong in recent years, as unemployment has been at near-record lows and the labor force participation rate has also increased along with average hourly earnings in many cases.
Rep. John Delaney (D-Md.), a 2020 Democratic presidential candidate, explained to uPolitics exclusively what he believes the necessary steps are to keep the economy strong.
"I would pursue a national infrastructure program. I believe [this] would really improve the U.S. economy," said Delaney. "I'd enter in to the Trans-Pacific Partnership, which position the U.S. economy to succeed in Asia, which is the fastest-growing part of the global economy."
Many left-leaning politicians, like Sen. Bernie Sanders (I-Vt.), have famously opposed the Trans-Pacific Partnership (TPP) for its effect on certain sectors of the U.S. economy. Sanders argued that this type of trade agreement would force American workers to compete against low-wage employees around the globe, including those in Asian nations who earn one dollar per hour or less.
SLIDESHOW: TOP DEMOCRATS RUNNING FOR PRESIDENT IN 2020
Delaney also said he would raise the Earned Income Tax Credit, which is a refundable tax credit for low- to moderate-income working individuals and couples, especially those who have children. The Maryland Democrat argued that increasing this tax credit would allow more Americans to live more sustainable lives instead of potentially living paycheck-to-paycheck.
Delaney also said it would be vitally important for the U.S. to learn to adapt to new technologies like artificial intelligence.
"I've called for a national A.I. strategy, because we haven't actually put in place the policies we need to prepare our workers for massive disruptions because of technological innovation," he said. "Those kinds of things, together with making community college, career and technical training affordable."
Finally, Delaney stressed that business and technological investment needs to occur in as many states as possible, so that new jobs aren't simply created in a select few concentrated areas of the country.
Economists and demographers have also pointed to the fact that many states are facing aging populations and declining birthrates, and thus argued that immigrant could help prop up the U.S. economy further by entering the country.
Look out for more exclusive videos as part of uPolitics' interview series with 2020 presidential candidates, which include videos for every major issue with each contender.
Read more about:
Leave a comment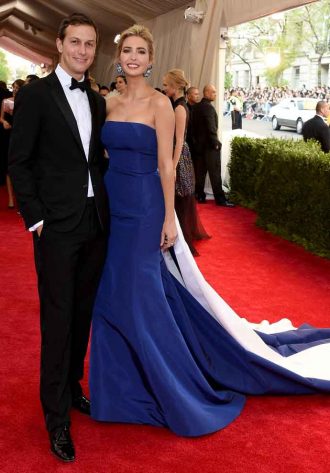 Click here for the 10 Most Powerful Political Couples Slideshow
Listen to the uInterview Podcast!
Get the most-revealing celebrity conversations with the uInterview podcast!