Pete Buttigieg Gets Standing Ovation At Fox News Town Hall After Blasting Trump For "Grotesque" Attacks
South Bend, Indiana, Mayor Pete Buttigieg proved himself to be quite adept at responding to insults from President Donald Trump on Sunday.
Speaking at a Fox News town hall, the 37-year-old openly gay Democrat and youngest 2020 presidential candidate said he strives to pay as little attention as possible to Trump's attacks.
Earlier Sunday, Trump had written on Twitter:
Hard to believe that @FoxNews is wasting airtime on Mayor Pete, as Chris Wallace likes to call him. Fox is moving more and more to the losing (wrong) side in covering the Dems. They got dumped from the Democrats boring debates, and they just want in. They forgot the people…..

Subscribe!

A week of political news in your in-box.
We find the news you need to know, so you don't have to.

— Donald J. Trump (@realDonaldTrump) May 19, 2019
….who got them there. Chris Wallace said, "I actually think, whether you like his opinions or not, that Mayor Pete has a lot of substance…fascinating biography." Gee, he never speaks well of me – I like Mike Wallace better…and Alfred E. Newman will never be President!

— Donald J. Trump (@realDonaldTrump) May 19, 2019
"The tweets are — I don't care," said Buttigieg, as the audience at Stevens High School in Claremont, New Hampshire applauded.
SLIDESHOW: TOP DEMOCRATS RUNNING FOR PRESIDENT IN 2020
"It's a very effective way to command the attention of the media," Buttigieg said. "I think that we need to make sure that we're changing the channel from this show that he's created…. And I get it, look — it's mesmerizing and hard for anyone to look away. Me too. It is the nature of grotesque things that you can't look away."
Alfred E. Neuman, Trump's nickname for Buttigieg, is a reference to a MAD magazine character. Buttigieg, one of 23 Democrats running for president in 2020, has been steadily rising in the polls. Some pundits have voiced concern over the young mayor's elite nature as a well-educated, intellectual man who speaks multiple languages, which they say could make him un-relatable to many average Americans.
During the town hall, hosted by Fox News's Chris Wallace, Buttigieg also took aim at many of the conservative network's prime-time anchors, blasting them for their fear-mongering and divisive rhetoric. Many liberal politicians have recently branded Fox News as a propaganda machine that is often overly favorable in its coverage of Trump and his administration.
"I mean when you've got Tucker Carlson saying immigrants make America dirty … you've got Laura Ingraham comparing detention centers with children in cages to summer camps. Summer camps. Then there is a reason why anybody has to swallow hard and think twice before participating in this media ecosystem."
Buttigieg, a military veteran who served time in Afghanistan, also called at Sunday's town hall for a higher standard for deploying troops abroad after an audience member asked a question about what he considered a justifiable reason for using military force. Buttigieg cited the current situation in Venezuela, where riots have been swarming the streets after an opposition leader challenged sitting president Nicolas Maduro via an attempted coup. The Democratic mayor stressed he believed that in that particular case, military intervention was likely not the best solution, partly because American lives are "not at risk."
Buttigieg also commented on the recent debate surrounding abortion rights – as some states like Alabama and Georgia have moved closer toward overturning Roe v. Wade by banning the procedure — by saying he supports a woman's right to choose.
"Being a Democrat with pro-choice values who lives and governs in Indiana, I get that there are lots of passionate views on this … Even some of my supporters believe differently than I believe," Buttigieg said. "But that's what I believe, and I believe that the next president needs to be ready to protect those rights."
Aside from Buttigieg, 2020 Democratic presidential contenders who have participated in a Fox News town hall include Sens. Bernie Sanders (I-Vermont.) and Amy Klobuchar (D-Minnesota). Another 2020 candidate, Sen. Elizabeth Warren (D-Massachusetts), said earlier this month she refused to appear on the network.
Read more about:
Leave a comment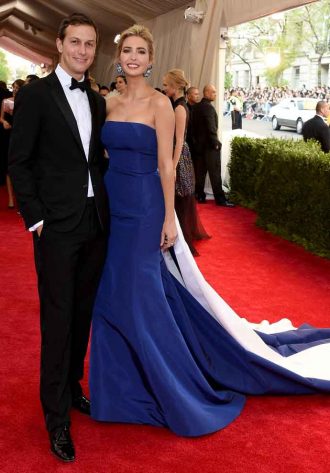 Click here for the 10 Most Powerful Political Couples Slideshow
Listen to the uInterview Podcast!
Get the most-revealing celebrity conversations with the uInterview podcast!