Ex-Massachusetts GOP Gov. Bill Weld Announces 2020 Run For President Against Trump [ANNOUNCEMENT VIDEO]
Former Massachusetts Gov. Bill Weld (R) on Monday became the first Republican to challenge President Donald Trump in the 2020 GOP primary.
"I'm running for president of the United States," Weld announced Monday on CNN. "I would be ashamed of myself if I didn't raise my hand and run."
The 73-year-old ran in the 2016 presidential election as Libertarian Party nominee Gary Johnson's running mate. Weld served two terms as Massachusetts' governor during the 1990s and became known for being a socially moderate and fiscally conservative Republican.
Weld emphasized his experience balancing state budgets and introducing tax plans in his 2020 presidential announcement video. Weld has been highly critical of Trump on many issues, including his anti-immigrant rhetoric and policies. In his video, Weld showed damaging clips of Trump from the 2016 election that included his mockery of a disable reporter and the infamous Access Hollywood tape in which he bragged about sexually assaulting women. Weld even said he believed Trump's threat to deport immigrants evoked Kristallnacht, the pogroms against Jews held in 1930s Nazi Germany before World War II.
Subscribe!
Stay informed on the latest political news.
SLIDESHOW: TOP DEMOCRATS RUNNING FOR PRESIDENT IN 2020
Thank GOD!: @GovBillWeld is running against Trump! I'm switching parties so I can vote in the GOP primary! https://t.co/ajS3Ht0Gux

— Rachel Spensieri (@RSpensieri) April 15, 2019
A former U.S. Attorney under Ronald Reagan, Weld also favors free trade and has supported efforts to legalize marijuana.
"I hope to see the Republican Party assume once again the mantle of being the party of Lincoln," Weld recently said of the GOP. Weld also said he hopes to appeal to millennial and independent voters in 2020.
Weld said that he would not seek an independent bid for president in 2020 should he lose the Republican nomination to Trump, who has already recorded a whopping $30 million in donations for his re-election campaign.
"I could not support Donald Trump for president. I'm not saying I would ever endorse a Democrat in this race, but I could never support the president," Weld said Monday. In 2016, Weld supported Hillary Clinton shortly before the presidential election even though he was on Johnson's ticket.
"Jake, I'm announcing that I'm running for President… as a Republican against the President in 2020."

Former Gov. Bill Weld officially announces he is challenging President Trump for the GOP nomination. https://t.co/Q5z30Qjw8o pic.twitter.com/QBSwtdxPUx

— The Lead CNN (@TheLeadCNN) April 15, 2019
Read more about: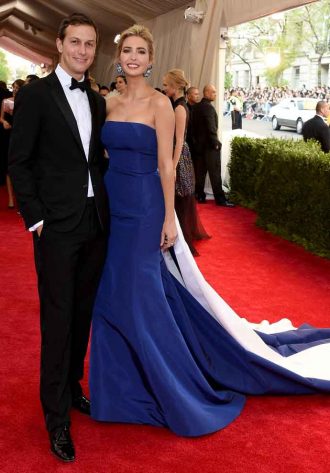 Click here for the 10 Most Powerful Political Couples Slideshow
Listen to the uInterview Podcast!
Get the most-revealing celebrity conversations with the uInterview podcast!