VIDEO EXCLUSIVE: 2020 Democratic Presidential Candidate Andrew Yang On Climate Change
Climate change has been a highly charged issue in recent years and will likely continue to take prominence in the 2020 election cycle. Democratic presidential candidate Andrew Yang has some innovative ideas for how to approach the crisis.
"I'm for a carbon tax and dividend and for the substance of the Green New Deal, where we need to move towards renewable energy," the 44-year-old businessman from New York told uPolitics exclusively. "We need to invest literally trillions of dollars in making our infrastructure more resilient and sustainable."
The Green New Deal, a long-term climate change plan proposed by left-wing Democrats like freshman Rep. Alexandria Ocasio-Cortez (D-New York), has drawn severe criticism from both Republicans and moderate Democrats for its cost and its effect on the U.S. economy. The plan involves curbing global warming, reliance on fossil fuels and greenhouse gas emissions and growing high-paying jobs in clean energy industries. It also looks to rebuild the U.S.'s infrastructure, including its power grids and transportation system, as well as its housing system.
SLIDESHOW: TOP DEMOCRATS RUNNING FOR PRESIDENT IN 2020
Yang added he would also seek to change the definition of Gross Domestic Product (GDP) to include "environmental sustainability" so that individuals and companies who contribute to renewable energies receive economic "credit" of sorts for their efforts to reduce global warming.
President Donald Trump and his administration have repeatedly said they don't believe climate change poses a real threat, despite pleas from scientists and activists. The administration has rolled back or attempted to scrap several efforts instituted under former President Barack Obama, including loosening restrictions on future coal power plants.
WATCH: ANDREW YANG ON UNIVERSAL BASIC INCOME
Many scientists have warned that the planet could suffer irreversible damage as soon as 2030 if the effects of climate change aren't properly addressed.
Humans are creating the third great extinction. If we don't change our ways 99.9% of critically endangered species will be lost & take the earth more than 3 million yrs to recover.

We have solutions to the #climate crisis, let's implement them.#GreenNewDeal #PanelsNotPipelines pic.twitter.com/PAYTDGe8Rm

— Mike Hudema (@MikeHudema) June 11, 2019
Read more about:
Leave a comment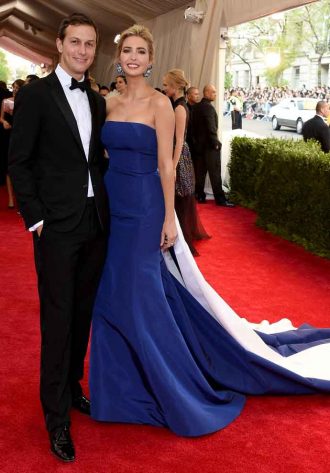 Click here for the 10 Most Powerful Political Couples Slideshow
Listen to the uInterview Podcast!
Get the most-revealing celebrity conversations with the uInterview podcast!